OPEN HEAVENS
THE BLESSING OF SOLITUDE III –Monday October 3rd 2016
Memorise: Behold, thou desirest truth in the inward pasts: and in the hidden part thou shalt make me to know wisdom. Psalm 51:6
Read: Daniel 2:16-19, (KJV)
16 Then Daniel went in, and desired of the king that he would give him time, and that he would shew the king the interpretation.

17 Then Daniel went to his house, and made the thing known to Hananiah, Mishael, and Azariah, his companions:

18 That they would desire mercies of the God of heaven concerning this secret; that Daniel and his fellows should not perish with the rest of the wise men of Babylon.

19 Then was the secret revealed unto Daniel in a night vision. Then Daniel blessed the God of heaven.
Bible in one year: Ezekiel 30:20-32:32, Psalms 73:1-17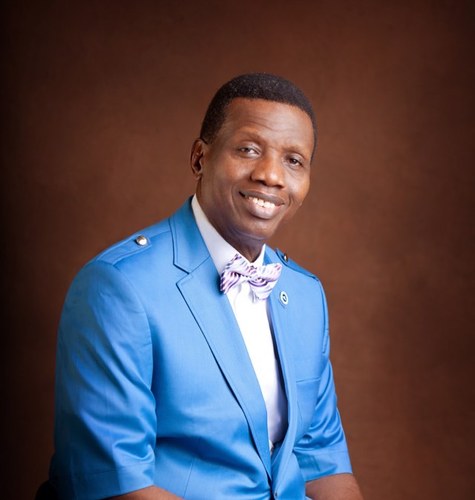 MESSAGE
It takes withdrawing from the crowd to be able to hear the message that will not only save you from evil, but will take you to the next level of stardom. An adage says: "He that is afraid of being alone will die in the crowd unnoticed." The Psalmist says that the Lord makes him to be wise "in the hidden part" (Psalms 51:6)
In today's reading, we learn a lot from the withdrawal approach of Daniel and his friends. The king had a dream that he could not remember, not to talk of interpreting. All the wise men of Babylon and the dream-interpreting astrologers could neither figure it out nor give interpretation to it. So, their lives were put at stake including those of Daniel and his friends. When the news got to Daniel and his colleagues, he demanded for some time to seek the face of their God. Daniel and his companions went into the secret place of the Most High and sought His face for the revelation of the dream of the king. Open Heavens 3 October 2016:-The Blessing of Solitude III The Bible says:
"The secret things belong unto the Lord our God: but those things which are revealed belong unto us and to our children for ever, that we may do all the words of this law." Deuteronomy 29:29
There are lots of lessons we can learn from this story. The first that readily comes to mind is the fact that we must always find time to be in God's presence, because He desires our fellowship. You can be sure that God will always present you with a gift whether you are a guest to Him in His sanctuary or you play host to Him when you invite him to come into your life. An example of someone who was a guest to Him in His sanctuary was Hannah who withdrew from the crowded festivities at Shiloh. 3 October 2016 open heavens
Her gift was a bouncing baby boy, Samuel (1st Samuel 1:9-18). When God comes visiting you in your lonely condition, He comes with gifts that money cannot buy. When Abraham decided to be alone with God, coming out from his extended family, he hosted the Almighty God through His angelic representatives and what he got in return was a child of promise (Genesis 18:1-14). Another lesson in this story is that we must learn how to trust God for good knowledge. The Almighty is the custodian of good knowledge and He gives it to those who diligently seek it. The Bible says:
"Every good gift and every perfect gift is from above, and cometh down from the Father of lights, with whom is no variableness, neither shadow of turning." James 1:17
It is wisdom, therefore, that we seek God wherever and whenever. He may be found. Incidentally, from time immemorial, God is not always in the midst of the crowd. This is corroborated by the adage which says: "One with God is a majority". Beloved, seek God today, not in the crowd, but in your personal and quiet life.
Action Point
Choose a place where you will not be distracted for your daily personal fellowship with God.