OPEN HEAVENS 2017
WHEN GOD LOSES A BATTLE – Friday March 10th 2017
Memorise: Who is this King of glory? The LORD strong and mighty, the LORD mighty in battle. Psalm 24:8
Read: Acts 7:57-8:4 (KJV)
57 Then they cried out with a loud voice, and stopped their ears, and ran upon him with one accord,

58 And cast him out of the city, and stoned him: and the witnesses laid down their clothes at a young man's feet, whose name was Saul.

59 And they stoned Stephen, calling upon God, and saying, Lord Jesus, receive my spirit.

60 And he kneeled down, and cried with a loud voice, Lord, lay not this sin to their charge. And when he had said this, he fell asleep.

8 And Saul was consenting unto his death. And at that time there was a great persecution against the church which was at Jerusalem; and they were all scattered abroad throughout the regions of Judaea and Samaria, except the apostles.

2 And devout men carried Stephen to his burial, and made great lamentation over him.

3 As for Saul, he made havock of the church, entering into every house, and haling men and women committed them to prison.

4 Therefore they that were scattered abroad went every where preaching the word.
Bible in one year: Genesis 44-45, Isaiah 56, Hymn: Sing hymn 13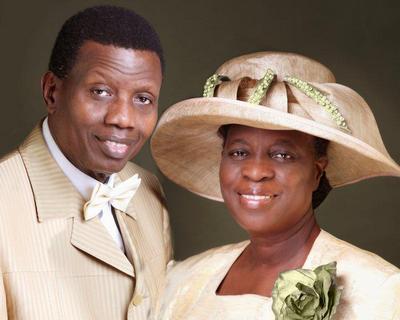 MESSAGE
For quite a long while in times past, I usually said that the Lord of Host never loses a battle, but quite recently, the Lord corrected me and said, "Son, I can lose a battle to win a war. I never lose a war."  According to His divine wisdom, when it pleases the Lord, He can choose to lose a battle in order to win a war. He can give up a battle, but He has never lost a war. We need to tap into this divine wisdom and apply its principle in our lives. It's all about looking at the bigger picture. You will gain more from winning a war than from winning a battle. You will also lose more when you lose a war than when you lose a battle. Some people are not ready to lose any battle, and as a result, they lose the war that is more crucial. Take for instance, evangelism. If you go to preach to an individual about Christ and an argument ensues, you are faced with the choice of winning a battle (the argument) or winning the soul of the sinner (a war). If you choose to win the argument, you will most likely lose that soul. This is why you should get involved in arguments when preaching the gospel to unbelievers. Time to evangelise is not a time to argue about whose religion is more superior. Faith in Christ Jesus is more than just a religion. Simply tell the sinner about Jesus and God's love towards him or her. Share your salvation experience with him or her. Stir up his or her interest in Jesus Christ, and the Holy Spirit will do the necessary work of conviction. After playing your part, you can then invite the person to surrender his or her life to Christ.
When you observe that God is seemingly losing a battle or battles, it is because there is a bigger war He wants to win. For instance, in the midst of intense persecution of the early Church, God allowed His beloved Stephen to be martyred. Open Heaven 10 March 2017:- When God loses a battle. Why did He allow this? It's because He wanted to win the war of saving the ring leader of Stephen's murderers, Saul. Through Saul, He planned to convert whole cities and to virtually turn the world upside down, and He succeeded in this (Acts 17:6). At the end, it became a double gain for the Lord as Stephen had a triumphant entry into Heaven while Paul, who supervised his martyrdom, became a mightier instrument in the hand of God for the salvation of souls on a massive scale across the globe. This testimony about Paul in Acts 19:26 show the awesomeness of God's wisdom:
"Moreover ye see and hear, that not alone at Ephesus, but almost throughout all Asia, this Paul hath persuaded and turned away much people, saying that they be no gods, which are made with hands:"
Anytime you follow God's wisdom, you will know when to lose a battle in order to win a war.
Prayer Point
Father, teach me to give up the battle that will enable me to win the most crucial wars.
Friday March 10 2017, Open Heaven Daily Devotional, written by Pastor E.A Adeboye