OPEN HEAVENS 2017
STAND UP FOR SOMETHING – Friday May 26th 2017
Memorise: So then because thou art lukewarm, and neither cold nor hot, I will spue thee out of my mouth. Revelation 3:16
Read: Revelations 3:15-16 (King James Version)
15 I know thy works, that thou art neither cold nor hot: I would thou wert cold or hot.

16 So then because thou art lukewarm, and neither cold nor hot, I will spue thee out of my mouth.
Bible in one year: Acts 10-11, Jeremiah 36:4-19, Hymn: Sing hymn 9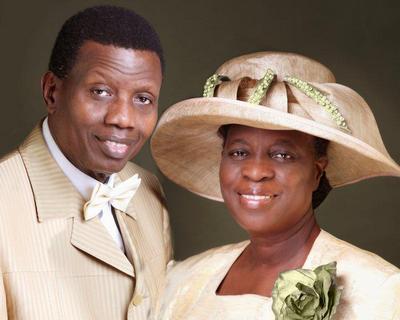 MESSAGE
"I know thy works, that thou art neither cold nor hot: I would thou wert could or hot." Revelation 3:15
If there is one state that God never wants His children to be in, it is the state of lukewarmness. As seen in the above Scripture passage, the Lord speaks His mind on this issue in very strong terms. He says if you want to be hot, be hot, and if you want to be cold, be cold; if you are neither cold nor hot, He will spit you out of His mouth. God has zero tolerance for lukewarmness. As foretold by the Holy Spirit long ago, many Christians in these last days are falling into the state of lukewarmness. Lukewarm people are tasteless in God's mouth, and hence He cannot stand them. You cannot mix your worship to God with the worship of an idol. How can you put the Ancient of Days on the same platform as an idol that is the contraption of men's hearts? God is greatly insulted by this. If you want to be a Christian, be a completely devoted one. Serve Him with your life and ensure you glorify Him in all that you do. If you however do not want to be a Christian, do not pretend to be one.
One soul I wish could have won for Christ is Fela Anikulapo Kuti, the late Nigerian Afro-beat music icon. I loved him for one thing: he was not a pretender. His lifestyle clearly showed that he was not on the side of Christ. This man married 27 wives in one day! He was a law unto himself. Some people say they are serving God, and at home they have one wife, but outside, they have several mistresses. Stop pretending! If you want to serve God, serve Him, but if you don't want to serve God, stay away from Him. Whatever is worth doing is worth doing well. A lukewarm fellow will say he like something, whereas he hates that same thing in his heart. He or she lives a false life. Some people appear to be very active and zealous for God when they are in their country of origin, but when they travel abroad, you will not believe they are the same person you thought you knew. Such people are unable to stand for the truth, and so will find excuses to justify their lack of zeal for the things of God. Lukewarm people are dream-killers and act as bad influencers. If you are hot and you stay around them, they can discourage you by their attitude. Are you lukewarm? It's time to come out of that state today! Take a stand for the truth and for living right!
Key Point
Those who find it difficult to stand up for Jesus still love the world.
Friday May 26th 2017, OPEN HEAVENS 2017 WRITTEN BY PASTOR E. A ADEBOYE