OPEN HEAVENS
HOLIDAY IN YOUR CHRISTIAN WALK? – Tuesday November 15th 2016
Memorise: And Jesus said unto him, no man, having put his hand to the plough, and looking back, is fit for the kingdom of God. Luke 9:62
Read: Ezekiel 3:20 (KJV)
20 Again, When a righteous man doth turn from his righteousness, and commit iniquity, and I lay a stumbling-block before him, he shall die: because thou hast not given him warning, he shall die in his sin, and his righteousness which he hath done shall not be remembered; but his blood will I require at thine hand.
 Bible in one year: Genesis 25-26, Psalms 104:1-18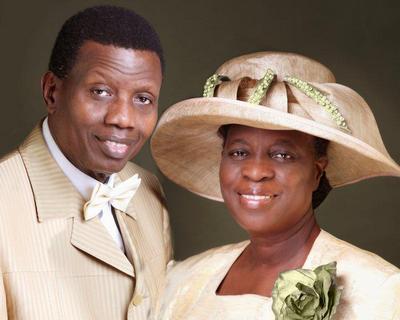 MESSAGE
God's ultimate purpose for saving people is to make them true worshippers who will worship Him in spirit and in truth. He wants souls that will conform to the image of His son, Jesus Christ. The will of the Almighty God for us is not just that we stand out in life. Open Heavens Tuesday 15 November 2016:- Holiday in your Christian walk?
For our Christian walk to be commended by the host of heaven, we need to remain focused and committed to the end. We should not allow the things of this world to deter us from the pursuit of true worship. Anyone who has said "goodbye" to the world should never go back. You cannot afford to go on a holiday during your Christian walk. Don't create an opportunity for the devil and his demons to access your life. Continue to dwell in the presence of God through witnessing, the study of His Word, in prayers and in fasting. Lot's wife missed it because she could not let go of her worldly affection. She did not make progress and she became a pillar of salt. This will not be your portion in Jesus' name. Have you been walking with the Lord passionately and you are getting tired? You need to check your life. If you quit, then you have lived for nothing. Those who begin the work of God must resolve in their hearts to go all the way. Every time you look back, is tantamount to taking a holiday and it is very dangerous because that is the window through which the devil will strike. His mission is to kill, to steal and destroy the lives of those who have separated themselves for Jesus. As long as you remain in Christ, you are secure. Looking back is drawing back and drawing back is moving towards perdition. Heaven is only for those who can endure to the end.
Heaven is only for those who can endure to the end.
Heaven is for over-comers and Jesus is our only way there. Hence, there should be no room for sin in the life of anyone who wishes to make it to heaven. As long as your mind is made up, there should be no going back to the past. A moment of ungodly pleasure will destroy a life of testimonies. Joseph refused to take a break with his master's wife; he ran and delivered himself from the devil's trap. Don't look back to those things you have dropped for the sake of Christ. Apostle Paul counted his achievements as dung. He pursued Christ till the very last moment. A disciple is a person with a singular focus, under one master. He must possess a single eye and live a single life. As long as you still have a mind for the world, you cannot be a candidate for His glory. One desire uppermost in my mind is to see believers live a life of excellence that demonstrates the magnificence of heaven. This can only happen when you walk in the revelation of 1st John 4:17; "because as he is, so are we in this world". The one who wins will only be crowned if he runs with focus. You must run according to the rules of God. You have to forget the past and press forward for fresh victories in Christ Jesus. The zeal in our hearts must be so great that nothing will hinder us from fulfilling the plans and purpose of God for our lives. You cannot afford to stop running until you are called up into glory. Endure to the very end.
Key Point
Heaven is for great finishers not good starters.
Tuesday November 15th 2016, Open Heavens Daily Devotional, written by Pastor E.A Adeboye