OPEN HEAVENS
MIRACLE-PRODUCING OBEDIENCE – Monday November 21st 2016
Memorise: His mother saith unto the servants, whatsoever he saith unto you, do it. John 2:5
Read: John 2:1-11 (KJV)
1 And the third day there was a marriage in Cana of Galilee; and the mother of Jesus was there:

2 And both Jesus was called, and his disciples, to the marriage.

3 And when they wanted wine, the mother of Jesus saith unto him, They have no wine.

4 Jesus saith unto her, Woman, what have I to do with thee? mine hour is not yet come.

5 His mother saith unto the servants, Whatsoever he saith unto you, do it.

6 And there were set there six waterpots of stone, after the manner of the purifying of the Jews, containing two or three firkins apiece.

7 Jesus saith unto them, Fill the waterpots with water. And they filled them up to the brim.

8 And he saith unto them, Draw out now, and bear unto the governor of the feast. And they bare it.

9 When the ruler of the feast had tasted the water that was made wine, and knew not whence it was: (but the servants which drew the water knew;) the governor of the feast called the bridegroom,

10 And saith unto him, Every man at the beginning doth set forth good wine; and when men have well drunk, then that which is worse: but thou hast kept the good wine until now.

11 This beginning of miracles did Jesus in Cana of Galilee, and manifested forth his glory; and his disciples believed on him.
Bible in one year: Genesis 37:12-39:23, Psalms 106:32-48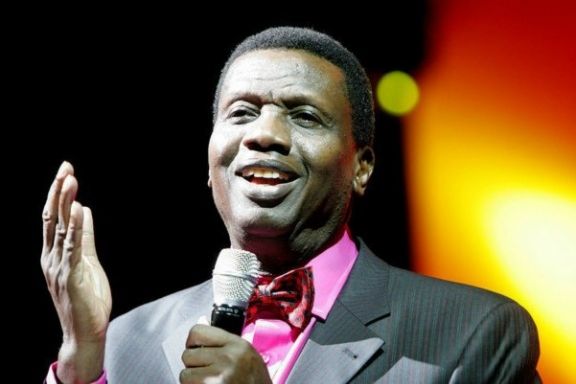 MESSAGE
Many people do not know the secret of daily miraculous living. They think it has to do with strange things or occultism. Little do they know that a life of obedience enhances the supernatural intervention that results in miraculous events. It is unfortunate that even some children of God are missing out this truth as well. In our Bible reading for today, we can see the confirmation of the title of today's devotional reading. Open Heavens Monday 21 November 2016:- Miracle-producing obedience There was a marriage ceremony in Cana of Galilee and our Lord Jesus, His family and disciples were present. There came a need that only God could meet. The mother of Jesus Christ knew that the Representative of God was on ground to do what was humanly impossible. So, she approached the Miracle Worker but not without a seemingly negative reaction. It is interesting to note that despite our Lord's reaction, His mother gave a profound instruction to the waiters. "…Whatsoever he saith unto you, do it." (John 2:5). Afterwards, Jesus Christ instructed the servants to fill the empty water pots with water and asked them to go ahead and serve it as wine. I decree to someone using this devotional; whatever potential shame the enemies are planning concerning you, God will intervene with a miracle that will nullify it.
There are lessons we must quickly learn from this story; God always involves man in the process of miracle-working events. When man cooperates with God through obedience, he experiences the miraculous. Naaman said that his expectation was that the man of God will come out and touch him. Howbeit, he was disappointed; he was to be part of the process. He had to go and dip himself in the Jordan River seven times before he could experience the miracle he sought for. He almost missed it when he refused to comply with the instruction of the prophet of God. 21 November 2016 Open Heavens
Another lesson we must learn from this story is that whenever you are trusting God for a miracle, you must not only be ready to receive instruction from God, you must also be attentive to the details of the instruction. After you get the message right, you must then go ahead and carry out the instruction. The servants indeed fetched the water; they also served it as wine under the instruction of our Lord. One may think it is simple to do what the servants did. They took the risk of being accused of playing on the intelligence of the people that came to the ceremony. Beloved, perfect obedience will change your story, just be willing to do whatever God asks you to do.
Prayer Point
Father, give me the spirit that trembles at your Word and does whatever You want me to do.
Monday November 21st 2016,Open Heavens Daily Devotional, written by Pastor E.A Adeboye