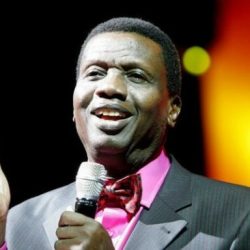 Open Heaven 30 November 2022 Memorize: For the love of money is the root of all evil: which while some coveted after, they have erred from the faith, and pierced themselves through with many sorrows….
Open Heavens Daily Devotional
Open Heavens which is a daily Devotional by Pastor E.A Adeboye who is the General Overseer of The Redeemed Christian Church Of God (RCCG). You can read more about him and his Ministry in Pastor E.A Adeboye About Page. Open Heavens Today is a Site which main purpose is to bring to you the Open heavens Devotional Reading to you. So all you have to do is come and select the day by date and Read and am very sure that God will bless you more than you think.
Take your Time to also comment, sharing what you learnt from the reading and lets other readers of the word of God be bless too. Open Heavens is for everyone and it aim is to take US all to heaven. Thanks to Our Father Pastor E.A ADEBOYE for this devotional. Also do you possible best to get the Hard copy of the Open Heavens Devotional from the nearest Redeemed Church close to you. God Bless You
This for reading today's Open Heaven Devotional, please do us and the Ministry a favour and share today's word with others on your social media and let's God bless them with the Word Of God from Daddy G.O Pastor E.A Adeboye. Thanks from The Open Heavens Today Teams