OPEN HEAVENS 2017
HE LIFTS MATERIAL BURDENS – Sunday March 12th 2017
Memorise: Come unto me, all ye that labour and are heavy laden, and I will give you rest. Matthew 11:28
Read: Luke 13:10-17 (KJV)
10 And he was teaching in one of the synagogues on the sabbath.

11 And, behold, there was a woman which had a spirit of infirmity eighteen years, and was bowed together, and could in no wise lift up herself.

12 And when Jesus saw her, he called her to him, and said unto her, Woman, thou art loosed from thine infirmity.

13 And he laid his hands on her: and immediately she was made straight, and glorified God.

14 And the ruler of the synagogue answered with indignation, because that Jesus had healed on the sabbath day, and said unto the people, There are six days in which men ought to work: in them therefore come and be healed, and not on the sabbath day.

15 The Lord then answered him, and said, Thou hypocrite, doth not each one of you on the sabbath loose his ox or his ass from the stall, and lead him away to watering?

16 And ought not this woman, being a daughter of Abraham, whom Satan hath bound, lo, these eighteen years, be loosed from this bond on the sabbath day?

17 And when he had said these things, all his adversaries were ashamed: and all the people rejoiced for all the glorious things that were done by him.
Bible in one year: Genesis 48-50, Isaiah 58:1-12, Hymn: Sing hymn 4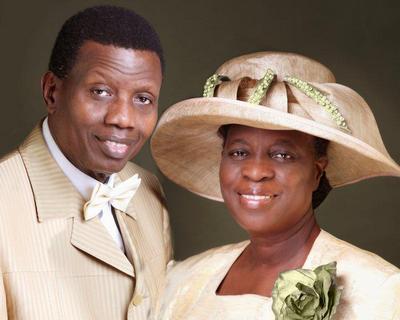 MESSAGE
Burdens are loads imposed on a person by the wicked forces of this world or by circumstances of life. They come under certain categories, one of those being physical burdens. Physical burdens are exemplified by the case of Naaman who had an incurable disease (2nd Kings 5:1). Also, the woman with a spirit of infirmity, who could not straighten herself for years, is another case in point (Luke 13:11). No matter how much she tried, everywhere she went, she remained bent. Similarly, the man who had been at the pool of Bethesda for 38 years had a physical burden (John 5:2-9). Do you have a physical burden? Are you physically handicapped? Jesus Christ will lift your physical burdens today! You shall experience a turnaround in Jesus' Name.
Burden could also be material in nature. The widow of Zarephath was carrying a material burden (1st Kings 17:8-16). Things used to be good for her, but her situation deteriorated to the point where she had only one meal to her credit. Open Heavens 12 March 2017:- He lifts material burdens. In addition, the heavily indebted widow of 2nd Kings 4:1-7 was plagued by the debts left by her late husband. The creditors came calling and threatened to enslave her sons. Thank God she knew the right place to run to. She cried to the prophet, who was connected to the Burden Bearer, and the tide turned for her and her children. What about the wedding feast in John 2:1-11? They thought they had everything in place, but midway through the celebration, they ran out of wine. They called on the Burden Bearer and He supplied what was lacking.
A very wealthy man with a fleet of 14 cars once picked a quarrel with his wife, and she threatened that by the time she was done with him, he would be trekking about the streets of Lagos, Nigeria. The man laughed it off, not knowing the kind of woman he had as a wife. Not long after, his business began to nose-dive, and things became so bad that a point, he had only one car left with 50 Kobo in his pocket. Then he reasoned with himself, "If I buy petrol with this money, I will starve, and if I spend the money on food, then I would have to trek in fulfilment of my wife's evil decree." That was when he decided to run to Jesus Christ for help, and the Lord turned things around for him. By the time he was sharing this testimony, he was dedicating two new houses on the same day. What material burdens are you carrying presently? If you run to Jesus, He will help you carry it. Through Him all material burdens can be lifted.
Key Point
Over the ages, Jesus Christ has borne the burden of many. If you can fully come to Him, he will readily help you carry the load that you cannot bear.
Sunday March 12 2017, Open Heaven Daily Devotional, written by Pastor E.A Adeboye