OPEN HEAVENS 2017
LIFTING SPIRITUAL LOADS – Sunday March 19th 2017
Memorise: Be careful for nothing; but in every thing by prayer and supplication with thanksgiving let your requests be made known unto God. Philippians 4:6
Read: Mark 1:23-27 (KJV)
23 And there was in their synagogue a man with an unclean spirit; and he cried out,

24 Saying, Let us alone; what have we to do with thee, thou Jesus of Nazareth? art thou come to destroy us? I know thee who thou art, the Holy One of God.

25 And Jesus rebuked him, saying, Hold thy peace, and come out of him.

26 And when the unclean spirit had torn him, and cried with a loud voice, he came out of him.

27 And they were all amazed, insomuch that they questioned among themselves, saying, What thing is this? what new doctrine is this? for with authority commandeth he even the unclean spirits, and they do obey him.
Bible in one year: Exodus 15:16, Isaiah 63:15-64:12, Hymn: Sing hymn 11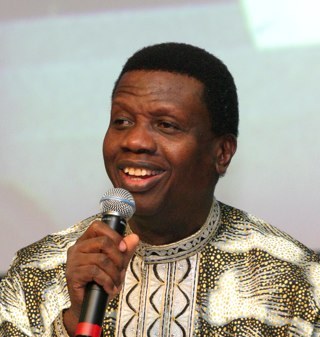 MESSAGE
Besides physical and material burdens, the devil also weighs people's lives down with martial burdens. He does this in order to prevent them from actualising God's plan and purpose for their lives. A person who is weighed down by a heavy load cannot think of moving forward. Mark 5:25-34 tells us the story of the woman with the issue of blood. According to Mosaic Law, the fact that her blood kept flowing continuously implied that she was permanently considered to be unclean. She was therefore ostracized from society. In that state, no man dared come near to propose to her. Even if some man was brave enough to marry her, she had very slim chances of bearing children. Hannah also faced a martial burden as she battled with barrenness, which her mate used in taunting her. She never planned to be barren but barrenness attached itself to her until the Burden-Bearer stepped in. Are you laden with a marital burden? Is there no peace in your home? Is the enemy turning your spouse against you because of the delay in conceiving? Have you been weeping quietly because of the marital burdens you are forced to bear? This season, the Burden-Bearer will intervene in your situation and turn things around for good!
Moreover, some people are battling with spiritual burdens. Today's Bible reading tells us of a man in the synagogue with an unclean spirit. Although this man was regularly attending church, a demon was still living inside him. He was like a time-bomb waiting to explode. He did not like what he was carrying, but he could not do anything about it until he met Jesus. Compared to the mad man of Gadara, his case was even tolerable (Mark 5:1-20). He would come to church, sit in the crowd, and yet nobody knew what he was going through. Many years ago, while visiting my mother, some people brought a man who looked almost normal to me. To demonstrate what was wrong with him to me, he simply scratched his head and brought out a cockroach. He dipped his hand into his hair again and another insect came out. He put his finger inside his ear and I could hear the sound of a motorcycle. After a short exhortation, I simply asked him to give his life to Jesus, and he did. I then called on the Burden-Bearer to intervene. When he returned two weeks later, everything had changed. Have you been secretly battling with some spiritual burdens? The Lord will deliver you today! Whatever is responsible for that strange burden in life, I command it to return to where it came from. You are free from today!
Prayer Point
Every strange burden in my life and family, the word of the Lord is against you; lose your grip now and return to your source in Jesus' Name!
Sunday March 19th 2017, Open Heaven Daily Devotional, written by Pastor E.A Adeboye