OPEN HEAVENS 2017
DAVID: A RARE GIVER – Wednesday March 15th 2017
Memorise: If any man speak, let him speak as the oracles of God; if any man minister, let him do it as of the ability which God giveth: that God in all things may be glorified through Jesus Christ, to whom be praise and dominion for ever and ever. Amen. 1st Peter 4:11
Read: 1st Chronicles 22:14-16 (KJV)
14 Now, behold, in my trouble I have prepared for the house of the Lord an hundred thousand talents of gold, and a thousand thousand talents of silver; and of brass and iron without weight; for it is in abundance: timber also and stone have I prepared; and thou mayest add thereto.

15 Moreover there are workmen with thee in abundance, hewers and workers of stone and timber, and all manner of cunning men for every manner of work.

16 Of the gold, the silver, and the brass, and the iron, there is no number. Arise therefore, and be doing, and the Lord be with thee.
 Bible in one year: Exodus 7-8, Isaiah 60:8-22, Hymn: Sing hymn 10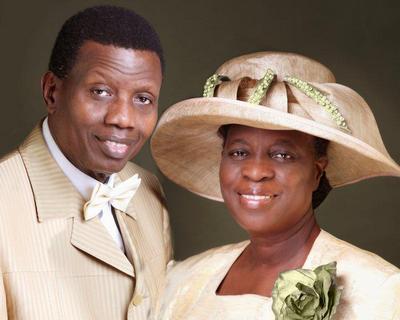 MESSAGE
Some people make all kinds of vows, pledges and promises before they receive the blessings of God, but after they experience the blessings, they make no move to keep their promise, redeem their vow or honour the verbal commitment they made to God. If you are one of such people, repent now and make good your promises. If we take a close look at the patriarchs of old, we will find really determined people to learn from amongst them. Take for instance David. He was just a shepherd boy when the Almighty God picked him up and blessed him. What did he do with the blessings? He determined in his heart to build a temple for God, but God said to him, "Your hands are full of blood because you are a warrior. Open Heavens 15 March 2017:-David: A rare giver. I cannot allow a soldier like you to build me a temple."  Then he replied, "Lord, if you will not allow me to build you a temple, I will provide most of them money needed to do it, while you can set someone else to supervise the building." In 1st Chronicles 22:14-16, we see David fulfilling his promise to God on this. His heart was there. Most of the gold, silver, bronze and other materials that Solomon needed to build the house to God were provided by David.
Moreover, if you look closely at the events in 2nd Samuel 24:22-24, you will discover something about David attitude towards giving. As a matter of principle, he never gave God a causal offering. Any time he had the opportunity to give an offering to God, he gave substantially and did it sacrificially. He delighted in giving wholesomely to God. No wonder he was blessed beyond measure, financially and materially. If you add up what he single-handedly gave for the building of the temple of today's terms, you can safely say he was a billionaire. He gave 3,400 metric tons of gold, 34,000 metric tons of slivers and so much bronze that it could not be weighed. What is your attitude towards giving? Do you wait to be pushed, compelled or begged before you give to God? What is the most valuable thing you have ever given to God? Are you still in the practice of giving to God only when you can afford to?
When you receive God's exponential blessings, they will be more than what you can handle. They will go far beyond what you need. What then do you want to do with such blessings? Have you told God about it? Do you have a burden or a vision for the Kingdom of God that you will pursue?
Action Point
God is the greatest giver, and if you have His nature, you will give sacrificially like Him.
Wednesday March 15th 2017, Open Heaven Daily Devotional, written by Pastor E.A Adeboye