OPEN HEAVENS
SPIRITUAL WARFARE I – Tuesday December 27th 2016
Memorise: For the weapons of our warfare are not carnal, but mighty through God to the pulling down of strong holds; 2nd Corinthians 10:4
Read: Ephesians 6:10-15 (KJV)
10 Finally, my brethren, be strong in the Lord, and in the power of his might.

11 Put on the whole armour of God, that ye may be able to stand against the wiles of the devil.

12 For we wrestle not against flesh and blood, but against principalities, against powers, against the rulers of the darkness of this world, against spiritual wickedness in high places.

13 Wherefore take unto you the whole armour of God, that ye may be able to withstand in the evil day, and having done all, to stand.

14 Stand therefore, having your loins girt about with truth, and having on the breastplate of righteousness;

15 And your feet shod with the preparation of the gospel of peace;
Bible in one year: Numbers 1:1-3:4, Psalms 137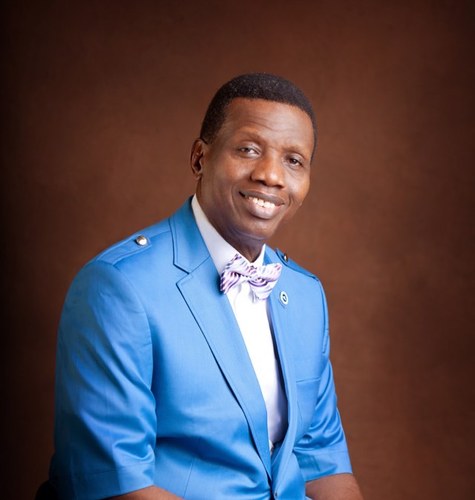 MESSAGE
Life is full of battles. This is confirmed by the Word of God in Job 5:7 which says that man is born into trouble. What determines whether you will be a victim or victor in the battle of life is who you choose as your ally. In Mark 5:25-34, we read about a woman with the issue of blood. She went through a lot in her battle with that sickness. If you do not think sickness is a serious thing, just ask for stomach pain for one hour, and then you will know that sickness is a war. Every agent of sickness fighting against your health shall be destroyed in Jesus' name. Poverty is also a war, Proverbs 10:15 says poverty destroys. The poor is a victim or captive of the spirit of poverty, and the poor who refuses to fight the spirit of poverty will die poor. Besides, poverty makes your relations hate or look down on you (Proverbs 14:20). That means that if you refuse to fight against poverty, those who should become your friends will be your enemies. If you do not want to lose your loved ones, you must win the battle against poverty. Poverty shuts you up; it robs you of your right to the freedom of speech. The foolish ideas and opinions of the rich are heard at the roof tops while the most brilliant ideas of the poor are unheard. In anyway poverty has shut you up; the Lord will reverse the situation today in Jesus' name. The book of 2nd Corinthians 10:4 says:
"For the weapons of our warfare are not carnal, but mighty through God to the pulling down of strong holds;"
All we need is to be equipped with the Word of God, live a holy life, and have strong faith in the saving Power of the Lord Jesus. Open Heaven Tuesday 27 December 2016:- Spiritual Warfare I
Barrenness is also a war. When Hannah was still childless, she was put in perpetual sorrow. She lost her right to joy. Is barrenness denying you of the joy of the Lord? The Lord will intervene and deliver it into your hands this season in Jesus' name. Another thing to fight is bondage. The man in Mark 5:1-15 was in bondage. He lost the right to do what he wanted. When Paul saw himself doing what he hated, he knew he was in the same bondage as the mad man of Gadara (Romans 7:15-25). Yet, in both cases, God gave victory. Paul did not mince words; he called it a war. Are you struggling with sin? Start a fight against bondage. The Lord who rescued Paul and the Gadarene will give you victory over sin and your flesh today in Jesus' name.
Prayer Point
Father, please fight my battles and defend my cause in Jesus' name.
Open Heavens Daily Devotional, written by Pastor E.A Adeboye