OPEN HEAVENS
DIVINE KNOWLEDGE AS A WEAPON – Saturday August 27th 2016
Memorise: Surely the Lord GOD will do nothing; but he revealeth his secret unto his servants the prophets. Amos 3:7
Read: 2nd Kings 6:8-13, (KJV)
8 Then the king of Syria warred against Israel, and took counsel with his servants, saying, In such and such a place shall be my camp.

9 And the man of God sent unto the king of Israel, saying, Beware that thou pass not such a place; for thither the Syrians are come down.

10 And the king of Israel sent to the place which the man of God told him and warned him of, and saved himself there, not once nor twice.

11 Therefore the heart of the king of Syria was sore troubled for this thing; and he called his servants, and said unto them, Will ye not shew me which of us is for the king of Israel?

12 And one of his servants said, None, my lord, O king: but Elisha, the prophet that is in Israel, telleth the king of Israel the words that thou speakest in thy bedchamber.

13 And he said, Go and spy where he is, that I may send and fetch him. And it was told him, saying, Behold, he is in Dothan.
Bible in one year: Isaiah 63:15-66:24, Psalms 43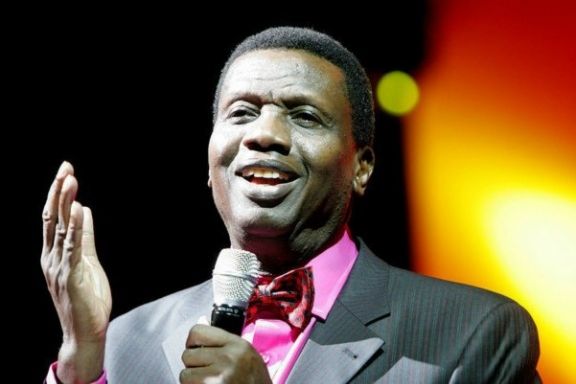 MESSAGE
There is power in the glorious presence of God where many wonderful things take place, including having access to great revelations and instructions which makes living pleasant. God is supreme and He is the power behind all that happens in the deep and secret places. God will not do anything without informing His prophets. The prophet of God is a messenger of the Most-High God. From the passage for today, we can see that over and over again, the Syrian aggression against the children of Israel kept leading to the defeat of the Syrian army. It reoccurred to a point in which the King of Syria knew there was a problem somewhere, he came to the conclusion that there must be a traitor somewhere who was revealing all their military tactics to the Israelites. In the long run, they discovered that there was an unseen prophet in the background who was counselling the King of Israel from time to time about the plots of the Syrian army. I decree into your life; all the weapons of the enemy against you shall be exposed in Jesus' name. There is nothing as great as hearing from God because it helps you avoid many great mistakes in life, and helps you to do great things for God in life. When you are in partnership with God, He will always speak to you concerning things to come before they eventually happen. You will have access to certain classified information and this will help you to maintain your stand against all odds. Knowledge is an important tool and is key to the life of a believer. This is what separated Daniel in the kingdom of Babylon and he became a reference point for different kings in different situations. Daniel had access to vital information which separated him from the crowd.
When you have access to the knowledge of God, nothing will trouble you because you are aware of those things before hand. Understanding gives you the privilege to know the mind of God. When you don't have access to divine knowledge, it can lead to a lot of suffering and hardship. If you want to have access to this divine knowledge, you must purpose in your heart not to defile yourself with the lust of the flesh, the lust of the eye and the pride of life. Those that will have access to information from God will be people who understand the heartbeat of God.
There is a God in Heaven that reveals to His children vital information from time to time, I always tell my children that if they have enough of God's presence in their lives, demons will have no power over them, because the activities of the demons will be revealed and destroyed before they are even executed. Right from my early years as General Overseer, I had learnt the secret of victory by spending time in the presence of God, and each time I am in His presence, He reveals deep things to me about different situations of life. I want to implore you to decide to spend enough time in His presence, and you will see the devil fleeing from your life. In His presence there is full disclosure of all the activities of the devil so that you live your life in constant victory.
Prayer Point
Father, remove everything hindering me from hearing from You.