OPEN HEAVENS
THE LORD'S SPOKESMAN – Friday December 30th 2016
Memorise: Now then we are ambassadors for Christ, as though God did beseech you by us: we pray you in Christ's stead, be ye reconciled to God. 2nd Corinthians 5:20
Read: 1st Peter 4:10-11 (KJV)
10 As every man hath received the gift, even so minister the same one to another, as good stewards of the manifold grace of God.

11 If any man speak, let him speak as the oracles of God; if any man minister, let him do it as of the ability which God giveth: that God in all things may be glorified through Jesus Christ, to whom be praise and dominion for ever and ever. Amen.
Bible in one year: Numbers 7:1-83, Psalms 139:17-24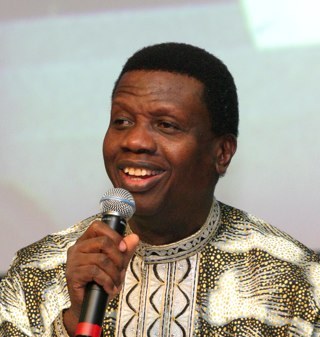 MESSAGE
The first instruction that God usually gives to any appointed spokespersons in the Bible is to be bold. Moses, Joshua, Jeremiah, and Ezekiel were all enjoined to be bold and courageous to face the task ahead of them. This is simply because human beings are always rebellious to God's commandments, this is more so with the rich, powerful and influential people in the society. Without boldness, it becomes difficult to speak against such prominent people out of fear of reprisal. However, when God surrounds your life with His presence as a mountain, you become immune to all attacks of your enemies. It is not that they won't try; but their attempts will fail. Many believers take God's protection for granted, because it is not physical or tangible to them, however, it is very visible to their enemies who operate in the negative spiritual realm. For so long, Satan desired to harm Job but could not, because of the protective wall he called a hedge.
"Hast not thou made an hedge about him, and about his house, and about all that he hath on every side? Thou hast blessed the work of his hands, and his substance is increased in the land." Job 1:10
The enemy knows that areas God's protection covers in the lives of believers. They know the areas that are exposed, and it is those exposed parts that they usually target. If you are toying with sin, you are gradually exposing yourself to the enemies. Open Heavens Friday 30 December 2016:- The Lord's spokesman. From Satan's reply, he must have been frustrated in previous attempts to harm Job. He could touch just anybody else but Job. As long as you are inside the protective cover of the Lord, the enemies will be frustrated concerning you. They will look for every opportunity to strike at you, but finding none, they will attempt to distract you from the path of holiness into sin. If they can succeed in getting you to sin and especially get you to continue in that sin, God will withdraw, and they will take over. Ensure you remain under His cover. Open Heavens Devotional 2016
Prayer point
Father, please, help me never to shed Your covering over me in Jesus' name.
Open Heavens Daily Devotional, written by Pastor E.A Adeboye