OPEN HEAVENS
NARROW IS THE WAY – Thursday November 17th 2016
Memorise: Because strait is the gate, and narrow is the way, which leadeth unto life and few there be that find it. Matthew 7:14
Read: Matthew 7:13-14 (KJV)
13 Enter ye in at the strait gate: for wide is the gate, and broad is the way, that leadeth to destruction, and many there be which go in thereat:

14 Because strait is the gate, and narrow is the way, which leadeth unto life, and few there be that find it.
Bible in one year: Genesis 29:30, Psalms 105:1-15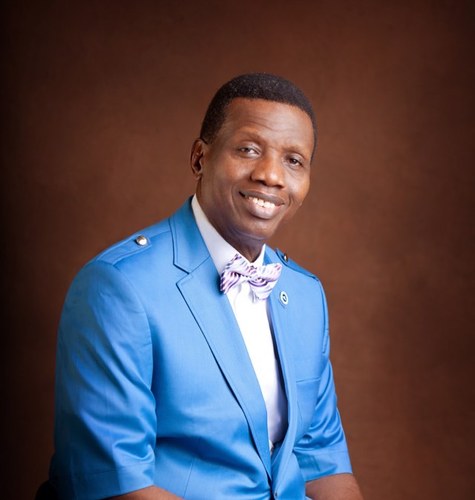 MESSAGE
Making it to heaven isn't an easy thing to achieve. It makes a firm decision to make it there irrespective of what others may be doing. Those engaged in self-righteousness, laziness and hypocrisy will not find a place in heaven. There are many people who are heading for destruction because they refuse to obey the commandment of the Almighty God. They do just what they want, but on the last day, the judgement of God will not spare them because nobody can escape that day. Open Heavens Thursday 17 November 2016:- Narrow is the way This is why you have to be serious with your Christian walk. Confessing that Christ is our Lord is not sufficient to earn us a place in the kingdom of God. Apostle Paul in Philippians 3:10 said:
"That I may know him, and the power of his resurrection, and the fellowship of his sufferings being made conformable unto his death."
There is a higher expectation from those who will make it to the kingdom of God, and this is why we need to understand that we need the help of the Almighty God. Jesus said there are people who profess Him as Lord everywhere they go, but not all of them will make it to His Kingdom. Are you a Pastor, Evangelist, Teacher, Apostle or an intercessor? All these are not sufficient to make one enter into the Kingdom. In other words, you can have all these titles and still miss the narrow way if your life is not in line with the pattern of Christ.
Are you still living your life as a natural man? If yes, you cannot go through the narrow way. The natural man will have to be redeemed through the Blood of Jesus before he can access the narrow way. Those who are not living their lives in accordance to the dictate of God cannot make it through the narrow way. Those who are still slaves to sin are far from the narrow way. The way to eternal life is for those who are redeemed through the Blood of the Lamb and have crucified their flesh. They have become alive to the realm of the spirit. The narrow way is for those who are walking in the spirit and are no longer fulfilling the lust of the flesh (Galatians 5:16).  You have to make up your mind to be free from every bondage of sin and condemnation of the devil. Your life will have to be directed by the Holy Spirit, so that you are no longer ruled by your natural desires. Only those who manifest the fruits of the spirit in their lives will be able to go through the narrow way. 17 November 2016 Open Heavens. If any of the fruit is absent in your life, there is an urgent need to do a self-appraisal before it becomes too late. The narrow gate is for those who know Christ and have lived their lives for Him. If your life is not confronting to the purpose for which He died, then you have to run to the cross for salvation.
Prayer Point
Father by your grace, please help me to make it on the last day.
Thursday November 17th 2016, Open Heavens Daily Devotional, written by Pastor E.A Adeboye