Open Heaven 13 May 2021 MEMORISE: But as many as received him, to them gave he power to become the sons of God, even to them that believe on his name: – Mark 14:38
READ: Mark 14:37-38 Open Heaven 13 May 2021
37 And he cometh, and findeth them sleeping, and saith unto Peter, Simon, sleepest thou? couldest not thou watch one hour?

38 Watch ye and pray, lest ye enter into temptation. The spirit truly is ready, but the flesh is weak.
BIBLE IN ONE YEAR: Judges 8-9
Hymnal: Sing Hymn 11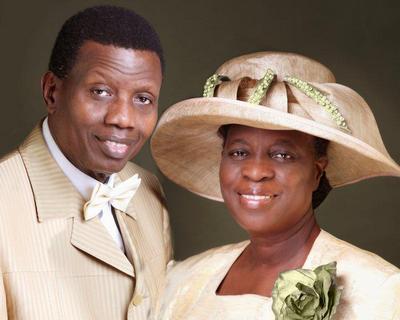 MESSAGE: – Open Heaven 13 May 2021 Thursday Daily Devotional
It is always good to pay close attention to instructions given by anyone you consider to be your guide or guardian. More often, we miss many opportunities, breakthroughs and victories because we fail to pay attention to the details of the instructions given to us.
The apostles of old also struggled with this lack of adequate attention to detailed instructions and we must learn from them. When our Lord came face to face with the reality of the cross, He admitted that it was not an easy burden to bear (Mark 14:34). There is only one way to pass the tests of these present times – prayer. He went to pray and told the disciples to do the same – though not for Him, but themselves.
In our memory verse today, Jesus said they should watch and pray so as not to enter into temptation but they were busy sleeping.
At a point, Jesus was so moved by their insensitivity to the reality at hand that He said to Peter "Simon, sleepest thou? Couldest not thou watch one hour" (Mark 14:37).
Beloved, to make it to the end of our Christian race, let us pay close attention to the details of the Lord's injunctions and we shall be glad we did. When the Lord said "Bring ye all the tithes to the storehouse" – Malachi 3:10, He meant all the tithes. You do not need an Advanced Learners Dictionary to understand what 'all' means. It is clear that in this case, 'all' means everything that makes up one tenth of your income. The Bible says in 1 Corinthians 11:6:
"For if the woman be not covered, let her also be shorn: but if it be a shame for a woman to be shorn or shaven, let her be covered."
Here, Apostle Paul did not say much on why a woman should cover her head while praying or prophesying. However, a conscientious child of God would not press for too many details before she jumps at this simple instruction of covering the head while praying. We should learn to hearken to the word of God whether it is convenient to do so or not.
Paying close attention to the details of God's Instructions can make the difference between speedy results and delayed blessings. God asked Abraham to leave his entire family and he obey but not completely as he took Lot – his nephew along with him. The manifestation of God's promise in the life of Abraham did not come to pass until Lot separated from him. Hearken unto God.
Prayer Point: Open Heaven 13 May 2021
Father, please give me the grace to pay attention to the details of Your Instructions, even when I do not understand them fully, in the mighty name of Jesus.
Open Heaven 13 May 2021 Thursday
HYMN 11: I Need Thee Ev'ry Hour
1. I need Thee every hour, most gracious Lord;
No tender voice like Thine can peace afford.
Refrain:
I need Thee, oh, I need Thee;
Every hour I need Thee;
Oh, bless me now, my Savior,
I come to Thee.
2. I need Thee every hour, stay Thou nearby;
Temptations lose their pow'r when Thou art nigh.
3. I need Thee every hour, in joy or pain;
Come quickly and abide, or life is vain.
4. I need Thee every hour; teach me Thy will;
And Thy rich promises in me fulfill.
5. I need Thee every hour, most Holy One;
Oh, make me Thine indeed, Thou blessed Son.