Open Heaven 13 May 2023 Saturday – Freedom From Physical Captivity
Open Heaven 13 May 2023 Memorize: But he was wounded for our transgressions, he was bruised for our iniquities: the chastisement of our peace was upon him; and with his stripes we are healed. Isaiah 53:5
Bible Reading: Luke 13:11-17 Open Heaven 13 May 2023
11 And, behold, there was a woman which had a spirit of infirmity eighteen years, and was bowed together, and could in no wise lift up herself.

12 And when Jesus saw her, he called her to him, and said unto her, Woman, thou art loosed from thine infirmity.

13 And he laid his hands on her: and immediately she was made straight, and glorified God.

14 And the ruler of the synagogue answered with indignation, because that Jesus had healed on the sabbath day, and said unto the people, There are six days in which men ought to work: in them therefore come and be healed, and not on the sabbath day.

15 The Lord then answered him, and said, Thou hypocrite, doth not each one of you on the sabbath loose his ox or his ass from the stall, and lead him away to watering?

16 And ought not this woman, being a daughter of Abraham, whom Satan hath bound, lo, these eighteen years, be loosed from this bond on the sabbath day?

17 And when he had said these things, all his adversaries were ashamed: and all the people rejoiced for all the glorious things that were done by him.
Open Heaven 13 May 2023
Bible Reading In One Year: 2 Chronicles 21-24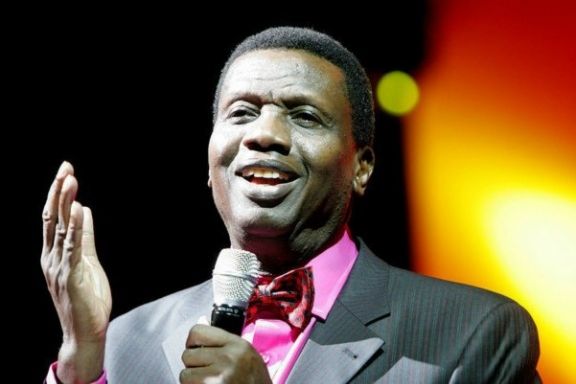 MESSAGE: – Open Heaven 13 May 2023 Saturday Daily Devotional
In Luke 11:21-22, the Bible says that when a strong man keeps his goods, they remain safe, but when a person stronger than he comes, the latter will overpower him. Jesus Christ is the stronger One. He is stronger than the strongest.
Our Bible reading for today tells the story of a woman who had been battling an ailment for 18 years. No matter how hard she tried, she could not stand upright because her problem wasn't physical but spiritual. It was reported that she had the spirit of infirmity. When He rebuked the spirit, in an instant, for the first time in 18 years, she stood upright.
There are many diseases that the best of doctors cannot handle. This is because the source of most of them is spiritual and even the best machines cannot detect the presence of a demon. When you cannot locate the source of the problem, finding the solution becomes difficult.
When you hear that there is a strange sickness that cannot be diagnosed or cured, then you know immediately that it is a spiritual problem. If you are being troubled by any spirit of infirmity, you will be set free today, in Jesus' name.
There is another kind of physical captivity that can come from birth. Some people are born with diseases that cannot be cured but only managed. When someone is born with asthma or sickle cell disease for example, the doctors only have medication to manage it.
However, I know that the One who created everyone can create new body parts for those who need them. In Mark 10:43-52, Bartimaeus – a blind man, met Jesus one day and got new eyes. I am believing God for you that, whichever body part needs a replacement in your body will indeed be replaced, in Jesus' name.
There was this very wealthy woman who vomited whatever she ate. She went to doctors around the world but nothing they tried worked. As she arrived for a programme in the RCCG, she heard me say, "Let somebody shout halleluyah". She opened her mouth to shout halleluyah and a worm jumped out. From that moment on she was whole. God can heal you of sicknesses that the doctors are helpless about, if you can touch Him with your praise today.
PRAYER POINT: – Open Heaven 13 May 2023
Father, please uproot every thing You have not planted in me, in Jesus' name.
Open Heaven 13 May 2023 Saturday Hymn
Hymnal: 25 – The Great Physician Now Is Near
1. The great Physician now is near,
The sympathising Jesus;
He speaks the drooping heart to cheer,
Oh, hear the voice of Jesus.
REFRAIN:
Sweetest note in seraph song,
Sweetest name on mortal tongue;
Sweetest carol ever sung,
Jesus, blessed Jesus.
2. Your many sins are all forgiven,
Oh, hear the voice of Jesus;
Go on your way in peace to heaven,
And wear a crown with Jesus.
3. All glory to the risen Lamb!
I now believe in Jesus;
I love the blessed Saviour's name,
I love the name of Jesus.
4. His name dispels my guilt and fear,
No other name but Jesus;
Oh! how my soul delights to hear
The charming name of Jesus.