Open Heaven 17 December 2022 Memorize: Let God arise, let his enemies be scattered: let them also that hate him flee before him. Psalms 68:1
Bible Reading: Psalms 68:1-4 Open Heaven 17 December 2022
1. Let God arise, let his enemies be scattered: let them also that hate him flee before him.

2. As smoke is driven away, so drive them away: as wax melteth before the fire, so let the wicked perish at the presence of God.

3. But let the righteous be glad; let them rejoice before God: yea, let them exceedingly rejoice.

4. Sing unto God, sing praises to his name: extol him that rideth upon the heavens by his name JAH, and rejoice before him.
Open Heaven 17 December 2022
Bible Reading In One Year: 1 Timothy 6:1-21, 2 Timothy 1:1-18, 2 Timothy 2:1-26, 2 Timothy 3:1-17, 2 Timothy 41-22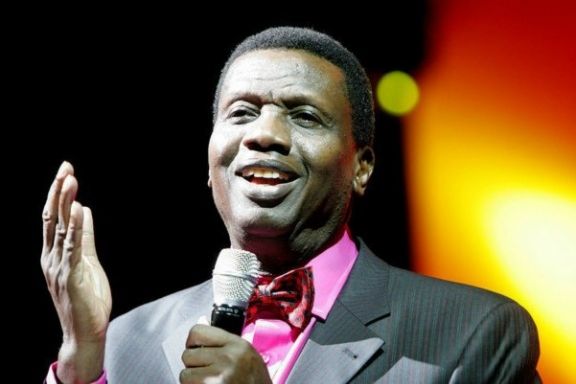 MESSAGE:- Open Heaven 17 December 2022 Saturday Daily Devotional
When rises, an end comes to every form of torment in the lives of His children because the only enemies He has are those of His children. Sometimes, when God needs to get something done, He sends His angels and they do the work.
However, once in a while, He rises by Himself and goes to do what needs to be done. When God rises on your behalf, all your problems would be over. If you can master how to get God to rise on your behalf over and over again, no enemy would ever be able to withstand you-You can get God to arise through praise and worship.
When you pray to Him, He can send an angel to bring the answer to your prayers to you, but when you praise Him, He will come by Himself to receive your adoration. John 4:23 says But the hour cometh, and now is, when the true worshippers shall worship the Father in spirit and in truth: for the Father seeketh such to worship him.
In Acts 12:3-11, God heard the prayer of the saints and sent an angel to set Peter free. The angel went to the prison and set only Peter free. However, in Acts 16:23-29, when Paul and Silas praised God in the prison, He went by Himself into the prison and everyone who was bound got loosed.
In 2 Chronicles 20:22-23, when Jehoshaphat led the people of Judah to war, the Bible says: "And when they began to sing and to praise, the LORD set ambushments against the children of Ammon, Moab, and mount Seir, which were come against Judah; and they were smitten. For the children of Ammon and Moab stood up against the inhabitants of mount Seir, utterly to slay and destroy them: and when they had made an end of the inhabitants of Seir, every one helped to destroy another."
God wants to arise and set you free completely, but you must do your part. Create time today to worship God for at least one hour. Praise Him until you can feel His presence strongly in the room where you are, until you know that He has risen on your behalf and scattered all your enemies. Go ahead and praise the Most High God now.
Key Point: Open Heavens 17 December 2022
Praise God until He arises on your behalf and scatters all your enemies.
Open Heaven 17 December 2022 Saturday Hymn
Hymn: O God Our Help In Ages Past
1. O God, our help in ages past,
Our hope for years to come,
Our shelter from the stormy blast,
And our eternal home.
2. Under the shadow of thy throne,
Thy Saints have dwelt secure.
Sufficient is thine arm alone,
And our defence is sure.
3. Before the hills in order stood,
Or earth received her frame,
From everlasting thou art God,
To endless years the same.
4. A thousand ages in thy sight,
Are like an evening gone,
Short as the watch that ends the night,
Before the rising sun.
5. Time, like an ever-rolling stream,
Bears all its sons away;
They fly forgotten, as a dream,
Dies at the opening day.
6. O God, our help in ages past,
Our hope for years to come,
Be thou our guide while troubles (life) last,
And our eternal home.