Open Heaven 18 January 2023 Memorize: And David built there an altar unto the LORD, and offered burnt offerings. So the LORD was intreated for the land, and the plague was stayed from Israel. 2 Samuel 24:25
Bible Reading: 1 Kings 17:8-16 Open Heaven 18 January 2023
8 And the word of the Lord came unto him, saying,

9 Arise, get thee to Zarephath, which belongeth to Zidon, and dwell there: behold, I have commanded a widow woman there to sustain thee.

10 So he arose and went to Zarephath. And when he came to the gate of the city, behold, the widow woman was there gathering of sticks: and he called to her, and said, Fetch me, I pray thee, a little water in a vessel, that I may drink.

11 And as she was going to fetch it, he called to her, and said, Bring me, I pray thee, a morsel of bread in thine hand.

12 And she said, As the Lord thy God liveth, I have not a cake, but an handful of meal in a barrel, and a little oil in a cruse: and, behold, I am gathering two sticks, that I may go in and dress it for me and my son, that we may eat it, and die.

13 And Elijah said unto her, Fear not; go and do as thou hast said: but make me thereof a little cake first, and bring it unto me, and after make for thee and for thy son.

14 For thus saith the Lord God of Israel, The barrel of meal shall not waste, neither shall the cruse of oil fail, until the day that the Lord sendeth rain upon the earth.

15 And she went and did according to the saying of Elijah: and she, and he, and her house, did eat many days.

16 And the barrel of meal wasted not, neither did the cruse of oil fail, according to the word of the Lord, which he spake by Elijah.
Open Heaven 18 January 2023
Bible Reading In One Year: Exodus 8-10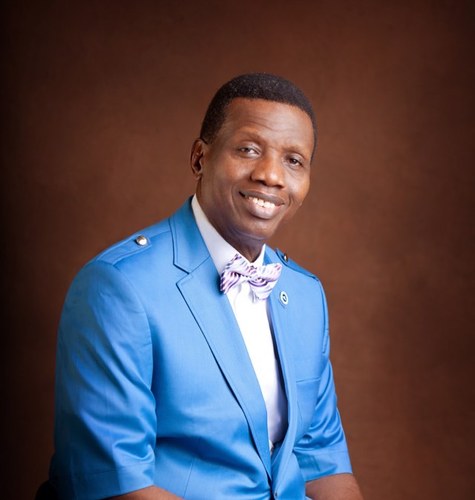 MESSAGE: – Open Heaven 18 January 2023 Wednesday Daily Devotional
In our Bible text for today, we read about the widow of Zarephath who had only one meal left. She and her son were going to eat and die. She sacrificed that one meal and she and her son lived on. In Psalm 50:14-15, the Bible says if you offer sacrifices of thanksgiving and pay your vows, God will deliver you in the day of trouble.
In 2 Samuel 24:11-25, seventy thousand men had died from a pestilence that arose in Israel due to David conducting a census that displeased God. This was a big disaster and something had to be done immediately to stop it. They had prayed and, although God had stopped the angel that was spreading the plague, He did not recall him; the angel remained at the threshing place of Araunah the Jebusite.
This still meant trouble, so David's seer – Gad decided that they should apply a principle to avert the disaster. And Gad came that day to David, and said unto him, Go up, rear an altar unto the LORD in the threshing floor of Araunah the Jebusite. 2 Samuel 24:18.
When David wanted to make the sacrifice, Araunah tried to give everything needed to him for free, but he refused. He insisted that he had to bear the cost. He gave the sacrifice and the disaster was immediately averted. And David built there an altar unto the LORD, and offered burnt offerings and peace offerings.
So the LORD was intreated for the land, and the plague was stayed from Israel. 2 Samuel 24:25 The funny thing is that many non-Christians know this principle: that, in the face of impending doom or disaster, a really big sacrificial offering can avert it (2 Kings 3:26-27).
We as the children of the living God should follow David's example and be ready to give a sacrificial offering, especially in troubled times. May God help us – the true children of God to apply this principle.
Prayer Point – Open Heaven 18 January 2023
Father, when a disaster seems to be looming around me, teach me what to do and give me the grace to do it.
Open Heaven 18 January 2023 Wednesday Hymn
HYMN 19: Rock Of Ages, Cleft For Me
1 Rock of Ages, cleft for me,
let me hide myself in thee;
let the water and the blood,
from thy wounded side which flowed,
be of sin the double cure;
save from wrath and make me pure.
2 Not the labors of my hands
can fulfill thy law's demands;
could my zeal no respite know,
could my tears forever flow,
all for sin could not atone;
thou must save, and thou alone.
3 Nothing in my hand I bring,
simply to the cross I cling;
naked, come to thee for dress;
helpless, look to thee for grace;
foul, I to the fountain fly;
wash me, Savior, or I die.
4 While I draw this fleeting breath,
when mine eyes shall close in death,
when I soar to worlds unknown,
see thee on thy judgment throne,
Rock of Ages, cleft for me,
let me hide myself in thee.