Open Heaven 19 December 2022 Memorize: But this I say, He which soweth sparingly shall reap also sparingly; and he which soweth bountifully shall reap also bountifully. 2 Corinthians 9:6
Bible Reading: Proverbs 11:24-25 Open Heaven 19 December 2022
24. There is that scattereth, and yet increaseth; and there is that withholdeth more than is meet, but it tendeth to poverty.

25. The liberal soul shall be made fat: and he that watereth shall be watered also himself.
Open Heaven 19 December 2022
Bible Reading In One Year: Hebrews 1:1-14, Hebrews 2:1-18, Hebrews 3:1-19, Hebrews 4:1-16, Hebrews 5:1-14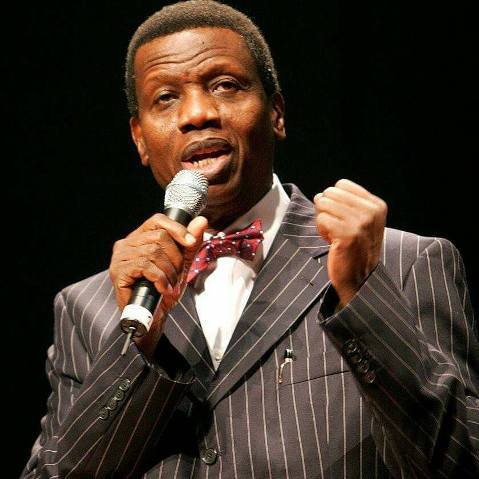 MESSAGE: – Open Heaven 19 December 2022 Monday Daily Devotional
Ecclesiastes 3:2 says: "a time to plant, and a time to pluck up that which is planted;" When a fellow fails to plant when he should, he will not harvest at the normal time. Furthermore, Proverbs 20:4 says: "The sluggard will not plow by reason of the cold; therefore shall he beg in harvest, and have nothing."
If you dont plant when you ought to, you would have nothing to harvest. If you want a bountiful harvest, you must be willing to sow bountifully. 2 Corinthians 9:6 says: "But this I say, He which soweth sparingly shall reap also sparingly; and he which soweth bountifully shall reap also bountifully."
A long time ago, when The Redeemed Christian Church of God was still quite small, I used my salary to pay most of the staff and had nothing left. At some point, I had to go into early retirement in order to carry out my duties as General Overseer more effectively and I had a lot of expectations concerning my gratuity.
In the middle of all my plans, I remembered that I had not asked God for what to do with the gratuity, so I did. God told me to divide the money into three parts: each part was to go to a different ministry.
None of these ministries was the one I was leading! This broke my heart, but God assured me that He would be my Source. It has been over forty years now and up to today, He has never failed me and I know He never will. Bountiful harvests will cost you big seeds. If the Lord is asking you to give bountifully, He is planning to reward you bountifully. You will not lose your opportunity, in Jesus name.
Key Point: – Open Heaven 19 December 2022
Father, please reveal to me what seed I need to sow and where, in order to receive a bountiful harvest.
Open Heaven 19 December 2022 Hymn
Hymn: Deeper, Deeper In The Love Of Jesus
1 Deeper, deeper in the love of Jesus
Daily let me go;
Higher, higher in the school of wisdom,
More of grace to know.
Refrain
Oh, deeper yet, I pray,
And higher ev'ry day,
And wiser, blessed Lord,
In Thy precious, holy word.
2 Deeper, deeper! blessed Holy Spirit,
Take me deeper still,
Till my life is wholly lost in Jesus,
And His perfect will.
3 Deeper, deeper! tho' it cost hard trials,
Deeper let me go!
Rooted in the holy love of Jesus,
Let me fruitful grow.
4 Deeper, higher, ev'ry day in Jesus,
Till all conflict past,
Finds me conqu'ror, and in His own image
Perfected at last.