Open Heaven 23 November 2020 Memorise: Wherefore let him that thinketh he standeth take heed lest he fall. 1st Corinthians 10:12
Read: 1st Corinthians 10:1-13 Open Heaven 23 November 2020
1 Moreover, brethren, I would not that ye should be ignorant, how that all our fathers were under the cloud, and all passed through the sea;

2 And were all baptized unto Moses in the cloud and in the sea;

3 And did all eat the same spiritual meat;

4 And did all drink the same spiritual drink: for they drank of that spiritual Rock that followed them: and that Rock was Christ.

5 But with many of them God was not well pleased: for they were overthrown in the wilderness.

6 Now these things were our examples, to the intent we should not lust after evil things, as they also lusted.

7 Neither be ye idolaters, as were some of them; as it is written, The people sat down to eat and drink, and rose up to play.

8 Neither let us commit fornication, as some of them committed, and fell in one day three and twenty thousand.

9 Neither let us tempt Christ, as some of them also tempted, and were destroyed of serpents.

10 Neither murmur ye, as some of them also murmured, and were destroyed of the destroyer.

11 Now all these things happened unto them for examples: and they are written for our admonition, upon whom the ends of the world are come.

12 Wherefore let him that thinketh he standeth take heed lest he fall.

13 There hath no temptation taken you but such as is common to man: but God is faithful, who will not suffer you to be tempted above that ye are able; but will with the temptation also make a way to escape, that ye may be able to bear it.
Open Heaven 23 November 2020
Bible in one year: Galatians 1-3
Hymnal: Sing hymn 8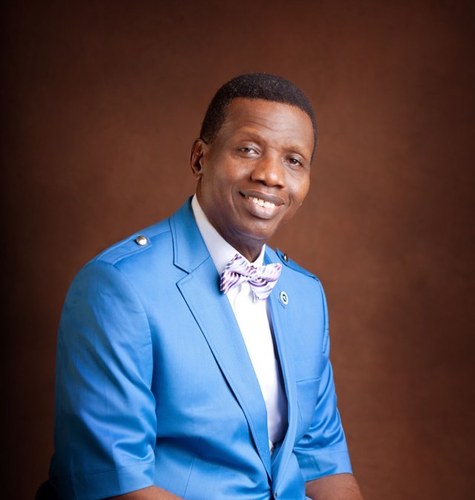 Message: – Open Heaven 23 November 2020 Monday Daily Devotional
Samson judged Israel for twenty years. He was an unusual child with wonderful parents (Judges 13:2-3). He was brought up as a Nazarite (Numbers 6:1-21, Judges 13:7), and this meant he had to lead a life of consecration unto the Lord. He was also a man of prayer (Judges 15:18 and 16:28), but he failed so terribly because he had not learnt to bring his body under subjection like Paul did (1st Corinthians 9:27). Samson's story is a strong warning to every Christian never to toy with sin. Imagine a Judge of Israel lying in Delilah's lap.
Samson started sinking into sin little by little. First, he fell in love with a strange woman (Judges 14:1-2), then disobeyed his parents when they told him he couldn't marry her (Judges 14:3). Later on, he slept with a prostitute (Judges 16:1) before he finally landed in Delilah's lap. Samson did not worry because his supernatural strength remained even while he was committing sin. In fact, one day, He lifted the gates of the city and took them up a mountain just after sleeping with prostitution (Judges 16:3).
He did not see a need for caution because despite his misdeeds, the anointing appeared to still be on him. Little did he know that the devil was luring him to a place of no return. Samson eventually landed in Delilah's lap where he was afflicted and overpowered. While with Delilah, there were several warning signs but he had gotten so deep into sin that he could not stop. The devil lured Samson with seemingly harmless sins until he lost his strength, sight and purpose in life. Ezekiel 18:20 says
 "The soul that sinneth, it shall die…"
Learn from Samson's life: Those seemingly harmless sins you are committing and getting away with are simply baits from the devil to encourage you to go deeper. The devil is not stupid; he has planned a big downfall along the line. You must stop those sins now before it becomes too difficult to do so. Everything was okay for Samson years into when he started to fall, but in one night, he hit rock bottom. Learn from Samson and make amends while you have the chance.
Key Point: – Open Heaven 23 November 2020
Don't be deceived; no sin is harmless. Every sin that goes unpunished is just an enticement towards damnation
That all for Open Heaven 23 November 2020 Monday, do consider to bookmark this site for your Open heavens daily devotionals and also if you missed yesterday Devotional click to read Open Heaven 22 November 2020 Sunday and may the God of Abraham, Isaac and Jacob continue to keep us all. God bless you.  Open Heaven 23 November 2020 Monday. Please comment and share what you have learnt, you might be a blessing to others.