Open Heaven 25 December 2020 Memorise: For ye know the grace of our Lord Jesus Christ, that, though he was rich, yet for your sakes he became poor, that ye through his poverty might be rich. – 2 Corinthians 8:9
Read: Luke 2:6-7 Open Heaven 25 December 2020
6 And so it was, that, while they were there, the days were accomplished that she should be delivered.

7 And she brought forth her firstborn son, and wrapped him in swaddling clothes, and laid him in a manger; because there was no room for them in the inn.
Open Heaven 25 December 2020
Bible in One Year: 1 John 1-5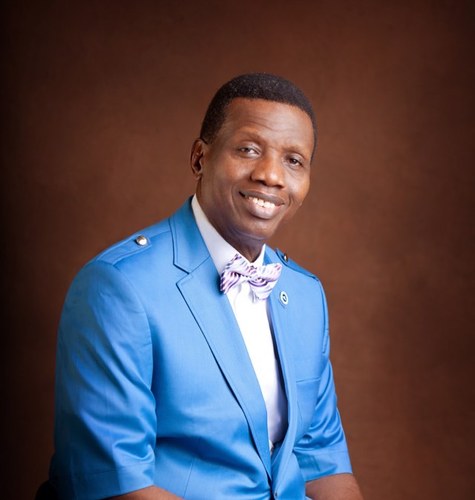 MESSAGE:- Open Heaven 25 December 2020 Friday Daily Devotional
Jesus came into this world in the most unusual way for a King. The circumstances surrounding His birth alone is a message to the whole world. The Christmas alone is a message of hope. It is a message which says that God can bring greatness out of a manger. It doesn't matter how humble your background is; Jesus had a worse background just to show that you can soar high and rule notwithstanding your background. I am a living example of how Jesus can transform a nobody into somebody. When I was growing up in my village, we were so poor that even the poor people in the village called us poor.
When my father bought an umbrella, the entire family celebrated; that is how poor we were. I never wore shoes until I was eighteen years old, and those I wore on that day were borrowed. But today, because I met Jesus and I am doing His will, people celebrate me all over the world. There is nothing I want to eat or wear now that I cannot afford. I tell you: the message of Jesus' birth is a message of hope that your tomorrow shall be alright.
Jesus could have chosen to come from the best tribe and place in Israel, but He chose Nazareth, Nazareth was the lowest place in Israel, the slum as they would say in modern parlance. Jesus' coming from Nazareth tells us that God does not discriminate against the lowly so He made sure His son came from one of them. John 1:46 says:
"…Can there any good thing come out of Nazareth?"
Some may have asked "Can anything good come out of your family?" The answer you should give them is "Yes, I am the good thing that is coming out of my family". Nazareth has become popular all over the world now because of Jesus. You will bring fame and blessings to your family in the mighty name of Jesus.
The wise will tell you that if you want to achieve what someone has does before, then you should copy that person. Copy Jesus. Read all that is recorded in the Bible about Him and just copy Him. Your greatness is assured in the mighty name of Jesus.
Prayer Point:- Open Heaven 25 December 2020
Lord, help me to emulate the very character of Jesus during His earthly ministry.
Open Heaven 25 December 2020 Friday Hymn
Hymn 21: Now Thank We All Our God
1.   Now thank we all our God, with heart and hands and voices,
Who wondrous things has done, in Whom this world rejoices;
Who from our mothers' arms has blessed us on our way
With countless gifts of love, and still is ours today.
2.   Oh, may this bounteous God through all our life be near us,
With ever joyful hearts and blessed peace to cheer us;
And keep us in His grace, and guide us when perplexed;
And guard us through all ills in this world, till the next!
3.   All praise and thanks to God the Father now be given,
The Son, and Him Who reigns with Them in highest Heaven—
The one eternal God, Whom earth and Heav'n adore;
For thus it was, is now, and shall be evermore.
That all for Open Heaven 25 December 2020 Friday, do consider to bookmark this site for your Open heavens daily devotionals and also if you missed yesterday Devotional click to read Open Heaven 24 December 2020 Thursday and may the God of Abraham, Isaac and Jacob continue to keep us all. God bless you.  Open Heaven 25 December 2020 Friday. Please comment and share what you have learnt, you might be a blessing to others.