Open Heaven 27 December 2019 Friday – BEAUTY FOR ASHES
Open Heaven 27 December 2019 Memorise: Thou hast turned for me thy mourning into dancing: thou hast put off my sackcloth, and girded me with gladness. Psalm 30:11
Read: Isaiah 61:1-3 Open Heaven 27 December 2019
1 The Spirit of the Lord God is upon me; because the Lord hath anointed me to preach good tidings unto the meek; he hath sent me to bind up the brokenhearted, to proclaim liberty to the captives, and the opening of the prison to them that are bound;

2 To proclaim the acceptable year of the Lord, and the day of vengeance of our God; to comfort all that mourn;

3 To appoint unto them that mourn in Zion, to give unto them beauty for ashes, the oil of joy for mourning, the garment of praise for the spirit of heaviness; that they might be called trees of righteousness, the planting of the Lord, that he might be glorified.
Open Heaven 27 December 2019
Bible in one year: Ecclesiastes 1-3, Zachariah 14:10-21
Hymnal: Sing Hymn 8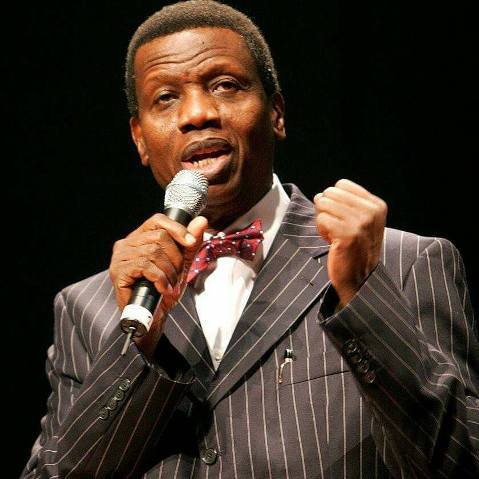 Message: – Open Heaven 27 December 2019 Friday Daily Devotional
One tactic the devil uses to gain access into the lives of God's children is portraying our loving heavenly Father in bad light. His end game here is to make us fall from grace and glory into shame and pity. He successfully used this poly against Eve in the Garden of Eden. Genesis 3:4-5 documents his approach:
"And the serpent said unto the woman, Ye shall not surely die: For God doth know that in the day ye eat thereof, then your eyes shall be opened, and ye shall be as gods, knowing good and evil."
The devil portrayed himself here as being more loving and caring than God! How deceitful! We see this character being manifested by his agents in the world today. When a man, who is actually a ravenous wolf, beings to show exceptional care for a young girl beyond what her parents can afford, he is actually seeking to devour a precious part of the innocent girl's life. A housewife who shows more care to a domestic male servant or driver than her husband may be walking in the same spirit as Potiphar's wife (Genesis 39:7-20). If you find yourself in such a situation, please run for your dear life. The Holy Spirit already warned us about this, saying in Proverbs 6:26:
"For by means of a whorish woman a man is brought to a piece of bread: and the adulteress will hunt for the precious life."
Open Heaven 27 December 2019 Friday
Contrary to what the devil and his agents would have us believe, God loves us. Proved His love for us by giving us the gift of Himself in His Son (John 3:16). The Son said in John 15:13
"Greater love hath no man than this, that a man lay down his life for his friends."
Did you notice that He called us His friends in this verse? It is a foolish thing to think that anyone can love us like God the Father and His only begotten Son do. It is because of this love that He promises you beauty for ashes in today's Bible reading. Beloved, do not listen to the negative comments of the devil about the Lover of your soul, who is specifically sending this message to you today so that you may know He has not forgotten you.
He sent me to tell you that He is processing your prayers for the appointed time. So, don't be weary in your faith, because you are next in line for a testimony. The God who did wondrous things in David's life, so much so that He penned the words of today's memory verse after overcoming all his foes, will do the same for you this season in Jesus' Name.
Prayer Point – Open Heaven 27 December 2019
Father, please fulfil your pleasant promises and purpose for my life speedily this season in Jesus' Name.
That all for Open Heaven 27 December 2019 Friday, do consider to bookmark this site for your Open heavens daily devotionals and also if you missed yesterday Devotional click to read Open Heaven 26 December 2019 Thursday and may the God of Abraham, Isaac and Jacob continue to keep us all. God bless you.  Open Heaven 27 December 2019 Friday. Please comment and share what you have learnt, you might be a blessing to others.