Open Heaven 27 December 2021 MEMORISE:- A new heart also will I give you, and a new spirit will I put within you: and I will take away the stony heart out of your flesh, and I will give you an heart of flesh. Ezekiel 36:26
READ: Ezekiel 36:24-27 Open Heaven 27 December 2021
24 For I will take you from among the heathen, and gather you out of all countries, and will bring you into your own land.

25 Then will I sprinkle clean water upon you, and ye shall be clean: from all your filthiness, and from all your idols, will I cleanse you.

26 A new heart also will I give you, and a new spirit will I put within you: and I will take away the stony heart out of your flesh, and I will give you an heart of flesh.

27 And I will put my spirit within you, and cause you to walk in my statutes, and ye shall keep my judgments, and do them.
Open Heaven 27 December 2021
BIBLE IN ONE YEAR: 2 John 1:1-13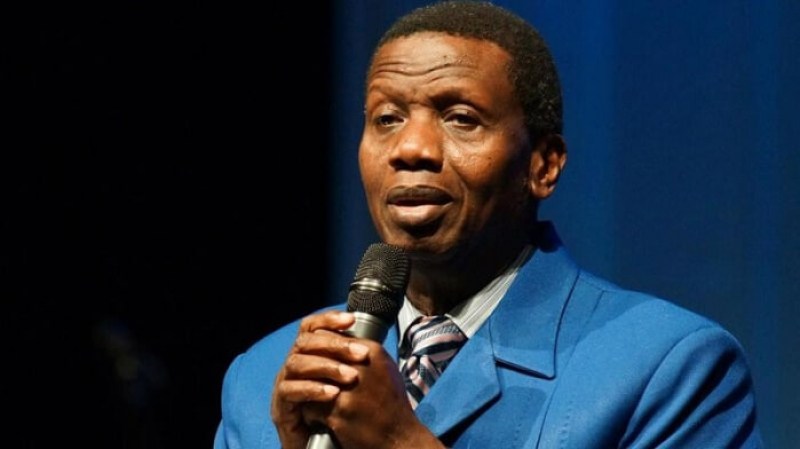 Message: – Open Heaven 27 December 2021 Monday Daily Devotional
One thing about fire is that it can destroy completely. When it is done consuming something, that thing becomes ashes and it can never return to the state in which it was before. The Holy Spirit can consume your bad habits and even your wrong desires. He can consume it all to the extent that people who used to know you would be wondering if you are the same person. Before the Holy Spirit came into me, I could hardly cry; even when my father died, I wanted to cry but I just couldn't.
When the Holy Spirit came in however, He turned my stony heart to flesh. Now, if I just see someone crying, tears begin to flow from my eyes. Today when people see Pastor Adeboye, they think I was born a saint. Thank God for the Holy Spirit that can completely erase certain behaviours from one's life. Before I met Christ, I had so many girlfriends that I lost count. I am sharing this with you so that you know that God can erase any bad habit or character from your life completely. Among all these girls, there was one that was closest to me. We did all sorts, but after some time, we separated; she went her way and I went mine. She got married and I also got married.
Many years later, this lady had a child that was born lame and someone referred her to me for prayers. When she arrived at the mission house and discovered I was the pastor to whom she had been referred, she said You? You will pray and God will answer? Well, I prayed and God did answer. It doesn't matter how bad you are now, God can change you and make you holy, if you are willing. The Holy Spirit does not force you to change; He will only consume those bad habits when you allow Him to. Do you find it difficult to control your flesh when it comes to sexual immorality? He can consume all those inordinate sexual desires if you are willing to allow Him.
You should cooperate with Him when He says Don't visit that website. Don't answer that person's phone call. Stop following those people on Social Media and so on. Do you have the inordinate desire to be rich and sometimes contemplate lying and doing other things to make it come to pass quickly? The Holy Spirit can take that desire away completely if you allow Him. The worst criminal can become the holiest saint if he lets the Holy Spirit work in and on him or her.
Prayer Point: – Open Heaven 27 December 2021
Lord, please let Your Holy Spirit come and burn off every bad habit in my life (mention the habits you are struggling with, if any), in the mighty name of Jesus.
Open Heaven 27 December 2021 Hymn
HYMN: We are never, never weary of the grand old song;
1.We are never, never weary
of the grand old song;
Glory to God, hallelujah!
We can sing it loud as ever,
with our faith more strong;
Glory to God, hallelujah!
CHORUS
O, the children of the Lord
have a right to shout and sing,
For the way is growing bright,
and our souls are on the wing;
2.We are going by and by
to the palace of a King!
Glory to God, hallelujah!
We are lost amid the rapture of
redeeming love
Glory to God, hallelujah!
We are rising on its pinions to the hills
above:
Glory to God, hallelujah!
3.We are going to a palace
that is built of gold; Glory to God,
hallelujah!
Where the King in all His splendor
we shall soon behold
Glory to God, hallelujah!
4.There we'll shout redeeming mercy
in a glad, new song;
Glory to God, hallelujah!
There we'll sing the praise of Jesus with the
blood washed throng;
Glory to God, hallelujah!