Open Heaven 28 April 2018 Saturday – LESSONS FROM THE LEPERS
Open Heaven 28 April 2018 Memorise: And all things, whatsoever ye shall ask in prayer, believing, ye shall receive. Matthew 21:2
Read: Luke 17:11-19 Open Heavens 28 April 2018
11 And it came to pass, as he went to Jerusalem, that he passed through the midst of Samaria and Galilee.

12 And as he entered into a certain village, there met him ten men that were lepers, which stood afar off:

13 And they lifted up their voices, and said, Jesus, Master, have mercy on us.

14 And when he saw them, he said unto them, Go shew yourselves unto the priests. And it came to pass, that, as they went, they were cleansed.

15 And one of them, when he saw that he was healed, turned back, and with a loud voice glorified God,

16 And fell down on his face at his feet, giving him thanks: and he was a Samaritan.

17 And Jesus answering said, Were there not ten cleansed? but where are the nine?

18 There are not found that returned to give glory to God, save this stranger.

19 And he said unto him, Arise, go thy way: thy faith hath made thee whole.
Open Heaven 28 April 2018
Bible in one year: 1st Samuel 1-2, Hebrews 5:11-6:20
Hymnal: Sing hymn 10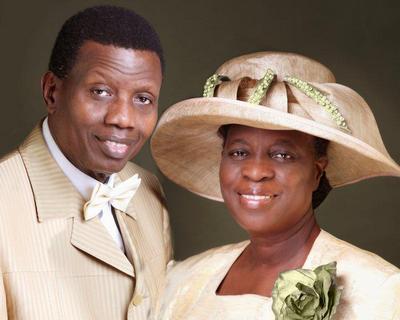 Message – Open Heaven 28 April 2018 Saturday Daily Devotionals
The faith of the ten lepers in today's Bible text can best be described as practical faith. They cried to Jesus for healing and He told them to go and show themselves to the priests to certify their cleansing. These lepers immediately proceeded as Jesus directed, even though the physical manifestation of their cleansing was not apparent. This s a classical demonstration of faith. Whether they came back to say "Thank you" to Jesus understand the practical faith demonstrated by these lepers, you need to read Leviticus chapter 14 which described the painstaking process of certifying the cleansing of lepers. There are other examples of practical faith which can teach us some vital lessons of faith that works. Take for instance the servants of the wedding in Cana of Galilee (John 2:1-9). These servants were commanded by Jesus Christ to take the water they had put in water pots by themselves to the master of ceremony as wine to be served to guests. It took practical faith for them to obey this instruction. The fact that they knew all about the water that was poured into the water pots should have denied them the faith that was needed to receive this miracle of supernatural provision. However, they obeyed because they remembered the instruction of Jesus' mother when she said to them in John 2:5b:
"Whatsoever he saith unto you, do it."
Open Heavens 28 April 2018
Beloved, do you desire a miracle? You need to demonstrate the practical faith that exalts the Almighty God. The lepers in today's story went ahead to show themselves to the priests because the Great Healer told them to do so. What is the Lord telling you to do so that you can have your financial breakthrough? Are you doing it? Are you paying your tithes and offering? Are honouring God with your first fruits and engaging in other forms of continuous giving (Luke 6:38)? The Bible also says that we should pray without ceasing because it is when we ask that we will demonstrate our faith in God who gave these instructions, and He honours our faith by doing what only He can do in our lives. There are many times the Almighty God would ask me to do things that are very ridiculous by doing the ridiculous, there is no way I can experience the miraculous which my knowledge of mathematics can never do for me. This is why I have been living a miraculous life daily, and it shall continue to be so till I see my Master in glory. My prayer is that the practical faith that you need to experience the miraculous will be given to you today in Jesus' Name.
Key Point – Open Heavens 28 April 2018
Doing the ridiculous in obedience to the Lord's instructions will always yield the miraculous.
Open Heaven 28 April 2018 Saturday Hymn
Sing hymn 10 – MY FAITH LOOKS UP TO THEE
My faith looks up to Thee,
Thou Lamp of Calvary,
Savior divine!
Now hear me while I pray
Take all my guilt away
Oh, let me from this day
Be wholly Thine!
May Thy rich grace impart
Strength to my fainting heart
My zeal inspire!
As Thou hast died for me,
Oh, may my love to Thee
Pure, warm, and changeless be,
A living fire!
While life's dark maze I tread,
And griefs around me spread,
Be Thou my guide;
Bid darkness turn to day,
Wipe sorrow's tears away,
Nor let me ever stray
From Thee aside
When ends life's transient dream,
When death's cold, sullen stream
Shall o'er me roll;
Blest Savior, then in love
Fear and distrust remove;
Oh, bear me safe above,
A ransomed soul!
That all for Open Heaven 28 April 2018 Saturday, do consider to bookmark this site for your Open heavens daily devotionals and also if you missed yesterday Devotional click to read Open Heaven 27 April 2018 Friday and may the God of Abraham, Isaac and Jacob continue to keep us all. God bless you. Open Heaven 28th April 2018 Saturday. Please comment and share what you have learnt, you might be a blessinghttps://openheaventoday.com to others.