Open Heaven 28 May 2022 Memorise: That by two immutable things, in which it was impossible for God to lie, we might have a strong consolation, who have fled for refuge to lay hold upon the hope set before us: Hebrews 6:18
Bible Reading: Deuteronomy 7:7-9 Open Heaven 28 May 2022
7. The LORD did not set his love upon you, nor choose you, because ye were more in number than any people; for ye were the fewest of all people:

8. But because the LORD loved you, and because he would keep the oath which he had sworn unto your fathers, hath the LORD brought you out with a mighty hand, and redeemed you out of the house of bondmen, from the hand of Pharaoh king of Egypt.

9. Know therefore that the LORD thy God, he is God, the faithful God, which keepeth covenant and mercy with them that love him and keep his commandments to a thousand generations;
Open Heaven 28 May 2022
BIBLE IN YEAR: Job 21:1-34, Job 22:1-30, Job 23:1-17, Job 24:1-25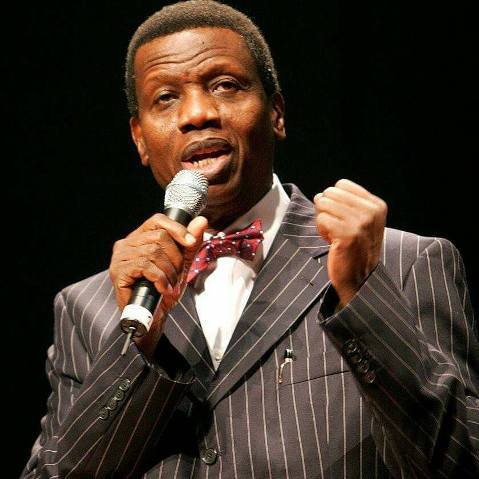 Message: – Open Heaven 28 May 2022 Saturday Daily Devotional
There is only one faithful personality in the whole universe, and that is the Creator Himself. This is why, when He was to swear about His faithfulness to Abraham, He used no other personality than Himself. When we do a survey of Gods dealings with men of old, we would be left without any doubt that God is faithful. For example, God called Abraham out from his father's house and promised that He would make him a great nation (Genesis 12:1-2).
This was when Abraham was yet to have a child. When Abraham, like any human being, was becoming agitated and impatient, God went ahead to renew and increase the content of the covenant that came in the form of a promise.
"After these things the word of the Lord came unto Abram in a vision, saying, Fear not, Abram: I am thy shield, and thy exceeding great reward And he brought him forth abroad, and said, Look now toward heaven, and tell the stars, if thou be able to number them: and he said unto him, So shall thy seed be. Genesis 15:1, 5"
These promises were fulfilled in Genesis 21:1-3 and Exodus 1:9-10 in particular, when the Egyptians became afraid of the population of the children of Israel. Pharaoh said to his people: "the people of the children of Israel are more and mightier than we: Come on let us deal wisely with them; lest they multiply, and it come to pass, that when there falleth out any war, they join also unto our enemies, and fight against us, and so get them up out of the land. Exodus 1:9-10."
Beloved, God is faithful to His creation including the fulfllling of times and seasons (Genesis 8:22). He will be faithful to you if you will be faithful to Him as a child of God. Remember, what He said in Exodus 20:6 is still valid. Come to the One who promised us the coming of the Saviour and fulfilled it; your life will be transformed by His faithfulness, in Jesus name.
Prayer Point: – Open Heaven 28 May 2022
Thank and praise God for His faithfulness in all generations and to you in particular.
Open Heaven 28 May 2022 Saturday Hymn
HYMN: GREAT IS THY FAITHFULNESS O GOD MY FATHER
1. Great is thy faithfulness, O God my Father;
there is no shadow of turning with thee;
thou changest not, thy compassions, they fail not;
as thou hast been thou forever wilt be.
CHORUS
Refrain: Great is thy faithfulness! Great is thy faithfulness!
Morning by morning new mercies I see:
all I have needed thy hand hath provided
Great is thy faithfulness, Lord, unto me!
2. Summer and winter and springtime and harvest, sun, moon,
and stars in their courses above join with all nature in manifold witness
to thy great faithfulness, mercy, and love.
3. Pardon for sin and a peace that endureth,
thine own dear presence to cheer and to guide,
strength for today and bright hope for tomorrow,
blessings all mine, with ten thousand beside!