Open Heaven 4 July 2021 MEMORISE: Then touched he their eyes, saying, According to your faith be it unto you. – Matthew 9:29
READ: Matthew 9:20-22 Open Heaven 4 July 2021
20 And, behold, a woman, which was diseased with an issue of blood twelve years, came behind him, and touched the hem of his garment:

21 For she said within herself, If I may but touch his garment, I shall be whole.

22 But Jesus turned him about, and when he saw her, he said, Daughter, be of good comfort; thy faith hath made thee whole. And the woman was made whole from that hour.
Open Heaven 4 July 2021
Bible in One Year: Psalm 43-45
Hymnal: Sing Hymn 6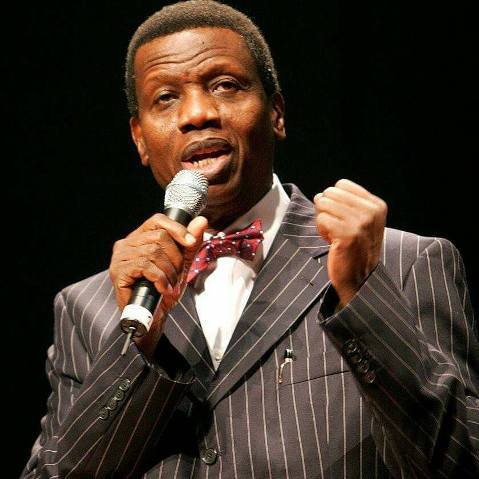 MESSAGE: – Open Heaven 4 July 2021 Sunday Daily Devotional
There is tremendous power in a divine touch. A divine touch could be positive or negative. Naaman knew the power in a touch; that was why he was disappointed when Elisha did not come out to welcome him to Samaria. 2 Kings 5:11 describes it thus:
"But Naaman was wroth, and went away, and said, Behold, I thought, He will surely come out to me, and stand, and call on the name of the Lord his God, and strike his hand over the place, and recover the leper."
Apart from God touching an individual for healing, a fellow can equally touch the Divine with the hands of faith and get healed, according to our Bible reading of today. Some years ago, during one of our Conventions at the Redemption Camp in Nigeria, the Lord asked us to provide a piece of cloth for people to touch by faith so they could receive their miracles. However, He warned that the people should only tough and not hold the cloth. A man went ahead to grab it instead of touching; it took the special grace of God for him not to die as he began to shake from morning until evening. While others got their miracles by a touch of faith, he got 'vibrations' because of faithlessness.
A divine touch can bring the dead to life as we see in the story of the widow of Nain (Luke 7:11-15). The Bible says Jesus only touched the bier of the son of the widow and commanded him to rise; that was all. I pray for you: The Almighty God will touch your unpleasant situation and you will laugh last, in Jesus' name. The widow of Nain laughed last because of a touch from the Author of life. A touch that comes from faith can work for both the person touching and for the fellow being touched. In Matthew 9:29-30, two blind men cried to Jesus for healing. When Jesus found out that these men had the required faith, He touched their eyes and they received their sight.
The touch of faith is required in order to get a miracle. May your faith be strong enough to get you a divine touch so that you will have great testimonies, in the mighty name of Jesus.
Prayer Point: – Open Heaven 4 July 2021
Father, please touch me in the areas where I need Your intervention today. Let my joy be full, in the mighty name of Jesus.
Open Heaven 4 July 2021 Sunday
HYMN 6: Great Is Thy Faithfulness, O God My Father
1. Great is Thy faithfulness, O God my Father;
There is no shadow of turning with Thee;
Thou changest not, Thy compassions, they fail not;
As Thou has been Thou forever wilt be.
Refrain:
Great is Thy faithfulness!
Great is Thy faithfulness!
Morning by morning new mercies I see.
All I have needed Thy hand hath provided
Great is Thy faithfulness, Lord unto me!
2. Summer and winter, and spring time and harvest,
Sun, moon and stars in their courses above,
Join with all nature in manifold witness
To Thy great faithfulness, mercy and love.
3. Pardon for sin and a peace that endureth
Thine own dear presence to cheer and to guide!
Strength for today and bright hope for tomorrow.
Blessings all mine, with ten thousand beside!