Open heaven 5 May 2018 Saturday – DOWN REVIVAL 1
Open Heaven 5 May 2018 Memorise: If my people, which are called by my name, shall humble themselves, and pray, and seek my face, and turn from their wicked ways; then will I hear from heaven, and will forgive their sin, and will heal their land. 2 Chronicles 7:14
Read: Daniel 9:1-9 Open Heavens 5 May 2018
1 In the first year of Darius the son of Ahasuerus, of the seed of the Medes, which was made king over the realm of the Chaldeans;

2 In the first year of his reign I Daniel understood by books the number of the years, whereof the word of the Lord came to Jeremiah the prophet, that he would accomplish seventy years in the desolations of Jerusalem.

3 And I set my face unto the Lord God, to seek by prayer and supplications, with fasting, and sackcloth, and ashes:

4 And I prayed unto the Lord my God, and made my confession, and said, O Lord, the great and dreadful God, keeping the covenant and mercy to them that love him, and to them that keep his commandments;

5 We have sinned, and have committed iniquity, and have done wickedly, and have rebelled, even by departing from thy precepts and from thy judgments:

6 Neither have we hearkened unto thy servants the prophets, which spake in thy name to our kings, our princes, and our fathers, and to all the people of the land.

7 O Lord, righteousness belongeth unto thee, but unto us confusion of faces, as at this day; to the men of Judah, and to the inhabitants of Jerusalem, and unto all Israel, that are near, and that are far off, through all the countries whither thou hast driven them, because of their trespass that they have trespassed against thee.

8 O Lord, to us belongeth confusion of face, to our kings, to our princes, and to our fathers, because we have sinned against thee.

9 To the Lord our God belong mercies and forgivenesses, though we have rebelled against him;
Open Heaven 5 May 2018
Bible in one year: 1 Samuel 15-16, Hebrews 11:23 – 12:2
Hymnal: Sing Hymn 3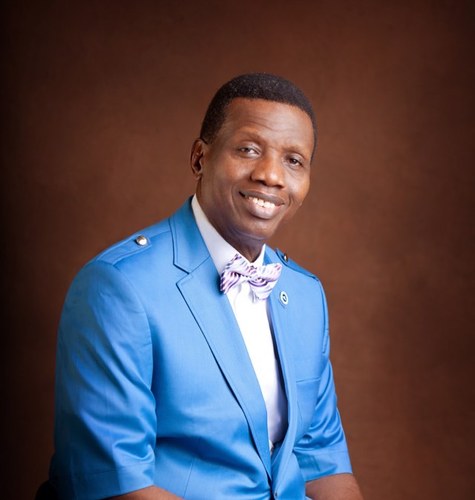 Message – Open Heaven 5 May 2018 Saturday Daily Devotional
In yesterday's devotional, we considered the signs through which the need to revival can be identified. Today, we will be reflecting on how to experience revival. In today's memory verse, the benevolent God clearly spells out the actions that are required to bring down revival from heaven. We must first acknowledge God's love and His willingness to ignite the fire of revival conveyed through this verse of Scripture. The expression "My people, who are called by my name" was beautifully used by God to reveal His faithfulness and determination to identify with His children in all circumstances. Even though He hates sin, He loves His people so much that He cannot deny them, even their fallen and backslidden state. Because He paid the ultimate price of shedding His destruction, He will always stand by us, whatever it takes. All he requires of us when we err is repentance and commitment to live holy. He is always willing to ignite His fresh fire in our hearts. What a loving Father we have!
Open Heavens 5 May 2018 Saturday
God's willingness to ignite the fire of revival as soon as we fulfil the necessary conditions is a wonderful blessing to His children. This makes bringing down revival easy. To complete the process of obtaining revival, those who have been chosen to be God's people must cease from living a life of sin, turn away from their proud self-centeredness, pray to the Lord, and yield their desires in life to His word. Only then will He grant revival from heaven. The specific phrases and words used in 2 chronicles 7:14, such as "humble themselves", "Pray", "Seek His face", "turn from their wicked ways", all clearly describes the different aspects of heartfelt repentance and prayer required to bring down revival. The Lord said He would send revival (healing their land) only after the two steps of repentance and prayer have been observed. This healing includes physical and spiritual healing, deliverance from drought and pestilence, as well as the return of captives and exiles to their rightful place of rest. Note that revival is not complete without restoration of God's people to their true place of fellowship and relationship with God. You can bring down revival when you engage in prayers of penitence as Daniel did in Daniel 9:4-6. Revival comes when instead of blaming God for your own errors, you admit your mistakes and wrongdoings, express a willingness to change (Daniel 9:7-8, James 1:13-15). Revival will only come when we persist in the place of prayer, asking God for mercy. He will always honour His word and send His revival.
Prayer Point – Open Heaven 5 May 2018
Heavenly Father, Please turn the hearts of Your children who are asleep or backslidden to genuinely seek Your face for revival in Jesus' Name.
OPEN HEAVENs 5 MAY 2018 SATURDAY HYMN
SING HYMN 3 – WHAT CAN WASH AWAY MY SINS
What can wash away my sin?
Nothing but the blood of Jesus;
What can make me whole
again?
Nothing but the blood of Jesus.
Chorus:
Oh! Precious is the flow
That makes me white as snow;
No other fount I know,
Nothing but the blood of Jesus.
For my cleansing this I see
Nothing but the blood of Jesus!
For my pardon this my plea
Nothing but the blood of Jesus!
Nothing can my sin erase
Nothing but the blood of Jesus!
Naught of works, 'tis all of grace
Nothing but the blood of Jesus!
This is all my hope and peace
Nothing but the blood of Jesus!
This is all my righteousness
Nothing but the blood of Jesus!
That all for Open Heaven 5 May 2018 Saturday, do consider to bookmark this site for your Open heavens daily devotionals and also if you missed yesterday Devotional click to read Open Heaven 4 May 2018 Friday and may the God of Abraham, Isaac and Jacob continue to keep us all. God bless you. Open Heaven 5th May 2018 Saturday. Please comment and share what you have learnt, you might be a blessing to others.