OPEN HEAVENS 2017
GUARD YOUR FAITH- Saturday March 18th 2017
Memorise: But ye, beloved, building up yourselves on your most holy faith, praying in the Holy Ghost, Jude 1:20
Read: 1st John 5:4-5 (KJV)
4 For whatsoever is born of God overcometh the world: and this is the victory that overcometh the world, even our faith.

5 Who is he that overcometh the world, but he that believeth that Jesus is the Son of God?
Bible in one year: Exodus 13-14, Isaiah 63:1-14, Hymn: Sing hymn 1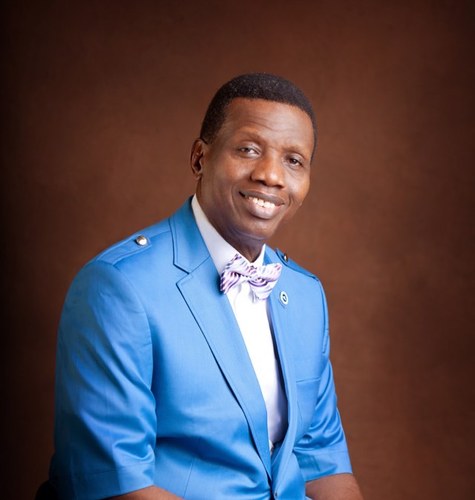 MESSAGE
As you go through life, the winds, waves and storms of life work against your progress, but be encouraged by the testimony of those who have successfully gone ahead of you in the Christian race. They serve as witnesses of God's ability to keep His children from failing (Hebrews 12:1). God not only calls, He also keeps and sustains the called. Jude 1:24 says,
"Now unto him that is able to keep you from falling, and to present you faultless before the presence of his glory with exceeding joy,"
Be assured that God can keep you from falling. He can also keep you from failing. He can preserve you on your trip to destiny. He can keep you saved and living right before Him. Have you been unable in your Christian faith? Have sin, Satan and the world been buffeting you, so much so that you are not experiencing the reality of a triumphant Christian life? The One who is able to keep you faultless will begin to strengthen you from today! By His grace, you will no longer be a victim of sin. The yoke of an inconsistent walk with God is broken today! Receive grace to live faultless before God's throne in Jesus' Name!
"For whatsoever is born of God overcometh the world: and this is the victory that overcometh the world, even our faith." 1st John 5:4
If you are truly born again, you have been placed in a position that is in opposition to sin, Satan and the world. These entities will come against you on a daily basis. However, you should not be afraid, because God has given you the faith that overcomes. It is your duty to feed this faith and make it grow. Faith is like your body that requires food daily. The right food will strength and increase it, enabling it to withstand opposing forces, while the wrong diet will cause it to grow weak, lean and even die. Don't kill your faith! Separate yourself from all those who constantly tell you that you can't make it. Put a distance between you and anyone that wants to lure you into sin. Also, watch your activities on the internet and social media, so that you do not destroy your faith. Feed and develop your faith daily by studying the Bible, listening to messages to true servants of God, listening to testimonies, seeking counsel from godly counsellors and by praying in the Holy Spirit. If there is one thing you need to jealously guard always, it is your faith.
Key Point
With faith, you can win all the battles of life and make Heaven, Don't give up the fight of faith!
Saturday March 18th 2017, Open Heaven Daily Devotional, written by Pastor E.A Adeboye