OPEN HEAVENS 2017
LADEN WITH CAREER BURDENS? – Sunday March 26th 2017
Memorise: For he hath broken the gates of brass, and cut the bars of iron in sunder. Psalm 107:16
Read: Luke 5:1-11 (King James Version)
1 And it came to pass, that, as the people pressed upon him to hear the word of God, he stood by the lake of Gennesaret,

2 And saw two ships standing by the lake: but the fishermen were gone out of them, and were washing their nets.

3 And he entered into one of the ships, which was Simon's, and prayed him that he would thrust out a little from the land. And he sat down, and taught the people out of the ship.

4 Now when he had left speaking, he said unto Simon, Launch out into the deep, and let down your nets for a draught.

5 And Simon answering said unto him, Master, we have toiled all the night, and have taken nothing: nevertheless at thy word I will let down the net.

6 And when they had this done, they inclosed a great multitude of fishes: and their net brake.

7 And they beckoned unto their partners, which were in the other ship, that they should come and help them. And they came, and filled both the ships, so that they began to sink.

8 When Simon Peter saw it, he fell down at Jesus' knees, saying, Depart from me; for I am a sinful man, O Lord.

9 For he was astonished, and all that were with him, at the draught of the fishes which they had taken:

10 And so was also James, and John, the sons of Zebedee, which were partners with Simon. And Jesus said unto Simon, Fear not; from henceforth thou shalt catch men.

11 And when they had brought their ships to land, they forsook all, and followed him.
Bible in one year: Exodus 29-30, Jeremiah 2:20-32, Hymn: Sing hymn 4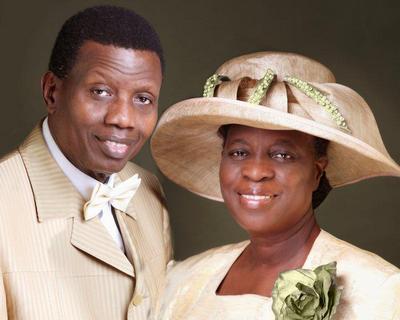 MESSAGE
One of the methods devised by the devil to impede our forward march on the straight and narrow way is to steal our joy and happiness. To achieve this, our enemy may make use of career burdens. The presence of a career burden might be the reason why you see some persons who were not as intelligent as you were during your school days, or even those who graduated several years after you did, now far ahead of you career-wise. A fellow under this yoke will want to hide his face when he or she comes face to face with an erstwhile junior, who is now better placed. Many years ago, while still lecturing at the University of Lagos, a professor applied for an advertised job and was invited for an interview. When he got to the boardroom where the interview panel was sitting, he soon discovered that the chairman of the panel was one of his students who had recently graduated. He therefore said to the panel, "I am sorry, it seems I came to the wrong room." "You are not in the wrong room sir", replied the ex-student. But he insisted and left.
You need to periodically take stock of your career to ensure you are where you ought to be. If you are deeply unhappy at your job because you are positioned at the level where you ought to be, the devil might be playing his dirty tricks on you. Are you in a situation where some people you interviewed for employment are now your superiors in the same office? Have you been denied your promotion for several years in spite of your hard work, and as a result, not only are your mates now your superiors, even your juniors have become your superiors? If you are experiencing any of these, you might be operating under a career burden from the pit of hell. The aim of this burden is to make you frustrated and disillusioned. Similarly, when your efforts are not receiving a commensurate reward like Peter in our Bible reading today, you might be carrying a career burden. Peter toiled all night long but caught nothing. I can relate with his experience because I love to fish. When I want to relax sometimes, I go fishing with my hook. From experience, within five minutes of casting the hook, a fish is taken; but occasionally, I spend hours without catching a single fish. Not too long ago, after spending some considerable time, I eventually caught a fish, but while pulling it out, it jumped back into the river, and there was nothing I could do about it. You might have failed in your career or business, not because you wanted to fail or because you were lazy: the presence of a career burden might be the cause. In the Name of Jesus, in any way you have been a victim of this wickedness of Satan, you are delivered today! That burden is destroyed and taken away from you! All you have lost over the years is restored to you this season!
Prayer Point:
I command that every career burden in my life and family be lifted now in Jesus' Name.
Sunday March 26th 2017, Open Heaven Daily Devotional, written by Pastor E.A Adeboye