THURSDAY 15TH February 2018 RCCG Fasting DAY 36
PRAYER FOR SAFE JOURNEYS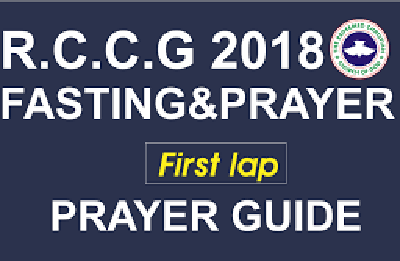 These are the prayer points from our Daddy Pastor E.A Adeboye concerning the 2018 Prayer and fasting for 2018 the first lap (Day 36). Lets all be watchful and prayerful, You need to pray to the Lord and He will hear our cry
Intense praise and worship

Thank God for a new day and for the salvation of your soul

We come against every form of accident in Nigeria and abroad be it air, road or rail etc.

Father safeguard your children from accidents (Ps 91:1-2)

Let every blood sucking demon on our highways be put to Shame this year 2018!

Father be a wall of fire round about us against blood sucking demons (Zec 2:5)

Lord, we decree and declare that in 2018 every journey embarked upon by your children be safe! (Isa 3:10)

Father let your angles go with us wherever we go this year in Jesus' name. Psa 121

We declare the land, the air and waters safe for every journey in Jesus' name!
Have you read the Open Heavens for Today? ==> Click here to Read Open Heavens 15 February 2018 Thursday
Did You Also Read Open Heavens of Yesterday? ==>Click here to Read Open Heavens 14 February 2018 Wednesday