OPEN HEAVENS 2017
BE REFILLED – Thursday June 1st 2017
Memorise: And be not drunk with wine, wherein is excess, but be filled with the Spirit. Ephesians 5:18
Read: Ephesians 5:17-19 (King James Version)
17 Wherefore be ye not unwise, but understanding what the will of the Lord is.

18 And be not drunk with wine, wherein is excess; but be filled with the Spirit;

19 Speaking to yourselves in psalms and hymns and spiritual songs, singing and making melody in your heart to the Lord;
Bible in one year: Acts 22-23, Jeremiah 39:11-40:6, Hymn: Sing hymn 15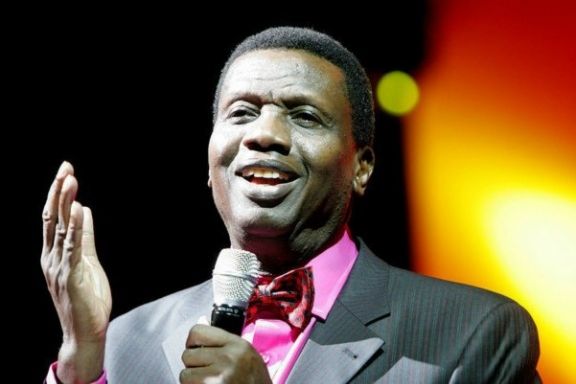 MESSAGE
The moment you give your life to Christ, a long drawn out battle for your souls begins. While your spirit would want to begin to exercise control over your soul as it rightfully should, your body would resist it and ask you to go in the opposite direction. To be victorious in this protracted battle, you need to understand your new nature and the life of the Spirit, so that you can easily flow in it. From time to time, people ask me how I was able to grow in the Spirit, but they are never satisfied with the answer I give them. Let me share some of what helped me with you. The moment you become born again, your spirit man is brought back to life. The fish is born in water and so cannot survive outside its natural habitat – water. John 3:6 says,
"That which is born of the flesh is flesh; and that which is born of the Spirit is spirit."
Therefore, now that your spirit man is born again, you are expected to gravitate towards the things of the spirit if you want to grow. Your new birth is a spirit experience, and only the things of the Spirit will help you grow.
One way to grow in the Spirit is to repeatedly experience being filled with the Holy Spirit. On the day of Pentecost, after the Holy Spirit descended, the disciples gained their first experience of being filled with the Holy Spirit. Acts 2:4 says,
"And they were all filled with the Holy Ghost, and began to speak with other tongues, as the Spirit gave them utterance."
Later on, when they gathered to table a pressing challenge before the Lord, they prayed earnestly, and they experienced the in-filling of the Holy Spirit again. Acts 4:31 says
"And when they had prayed, the place was shaken where they were assembled together; and they were all filled with the Holy Ghost, and they spake the word of God with boldness."
Furthermore, to successfully live the life of the spirit, it is not enough to be baptized in the Holy Spirit. You must pursue a growing, personal relationship with Him and crave for more opportunities to be filled by Him. No wonder Ephesians 5:18 commands us to be filled with the Spirit. Like the disciples, if you want to be filled over and over again, be separate from the things of the flesh, have fellowship with God where you can worship Him in spirit and in truth, attend Church services together with like-minded believers, feast on His word and pray in tongues regularly.
Action Point
Consistently try to increase the amount of time you spend praying in tongues. Pray in tongues and sing in tongues. This will help your spirit grow.
Thursday June 1st 2017, OPEN HEAVENS 2017 WRITTEN BY PASTOR E. A ADEBOYE