OPEN HEAVENS 2017
Tuesday 17th October 2017 – ENJOYING THE SERVICES OF ANGELS
Memorise: Who maketh his angels spirits; his ministers a flaming fire: Psalm 104:4
Read: Psalm 91:9-13
9 Because thou hast made the LORD, which is my refuge, even the most High, thy habitation;

10 There shall no evil befall thee, neither shall any plague come nigh thy dwelling

11 For he shall give his angels charge over thee, to keep thee in all thy ways.

12 They shall bear thee up in their hands, lest thou dash thy foot against a stone.

13 Thou shalt tread upon the lion and adder: the young lion and the dragon shalt thou trample under feet.
Hymn Sing Hymn 8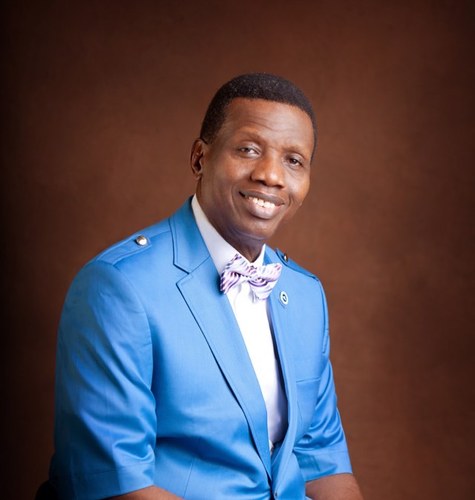 Message (Tuesday 17th October 2017)
There are several misconceptions about the existence and purpose of angels. Some people don't believe that angels exist. Some other people who believe in the existence of angels don't know their purpose. It is important for us to know the truth of what God's word says about angels, so that we don't miss out on the ministry of angels in our lives. Today's memory verse confirms that angels exist, and gives a hint on why they were created.
From this scripture, we understand that angels are ministering spirits. We have two categories angels: holy angels of God and fallen angels. The term "fallen angels" refers to Satan and the group of angels that rebelled along with him against God. These angels, now called the devil and demons, were cast out of heaven and are awaiting the day of God's final judgment against them, when they will be sent into the place of eternal punishment (Isaiah 14:12-16, Ezekiel 28:12-19, Revelation 12:9,
Matthew 8:29, Revelation 20:10). On the other hand, the holy angels of God are those angels that have remained loyal to God as their sovereign Lord.  Concerning these angels, Psalms 103:20 says,
"Bless the LORD, ye his angels, that excel in strength, that do his commandments, hearkening unto the voice of his word."
As a child of God, the angels of God are meant to minister to you and for you in the hour of great need, especially in situations beyond human control and power. Hebrews 1:14 says,
"Are they not all ministering spirits, sent forth to minister for them who shall be heirs of salvation?"
For example, angels ministered to Jesus after His temptation and before He went to the cross (Matthew 4:11, Luke 22:43). Psalm 91:11-12 mentions some specific assignments of the angels of God, saying,
"For he shall give his angels charge over thee, to keep thee in all thy ways. They shall bear thee up in their hands, lest thou dash thy foot against a stone.
Years ago, when some of the brethren came to me suggesting that l begin to carry bodyguards around, because they would not want to lose me to hoodlums or hired assassins, I declined because based on the above scripture, the One who called me has more than enough angelic bodyguards to take care of my security, and they are more effective than a billion human bodyguards could ever be. Open Heavens 15th October 2017
Note however that the angels of God should never be worshipped or prayed to. Often times, because of their awesome nature, those who encountered them attempted to do this, but every time, these angels themselves forbide them from doing so (Revelation 22:8-9). Are you enjoying the ministry of angels?
Action Point (Tuesday 17th October 2017)
Thank God for His ministering spirits that have been assigned to take care of you.