OPEN HEAVENS
FREE INDEED – Wednesday February 1st 2017
Memorise: If the Son therefore shall make you free, ye shall be free indeed. John 8:36
Read: John 8:31-36 (KJV)
31 Then said Jesus to those Jews which believed on him, If ye continue in my word, then are ye my disciples indeed;

32 And ye shall know the truth, and the truth shall make you free.

33 They answered him, We be Abraham's seed, and were never in bondage to any man: how sayest thou, Ye shall be made free?

34 Jesus answered them, Verily, verily, I say unto you, Whosoever committeth sin is the servant of sin.

35 And the servant abideth not in the house for ever: but the Son abideth ever.

36 If the Son therefore shall make you free, ye shall be free indeed.
Bible in one year: Luke 12-13, Isaiah 28:14-29, Hymn: Sing hymn 11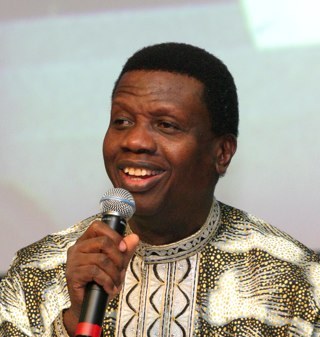 MESSAGE
A lot of people go to unbelievable an unimaginable places seeking for solutions to their numerous problems and challenges, but all to no avail. Some people even go to the devil to find freedom. How can you seek freedom from an entity in bondage? Today, I pray for you that every wrong avenue from which you have been seeking freedom will be shut in Jesus' Name. The Almighty God will show you solutions to the challenges confronting you in Jesus' Name. It is often said that you cannot give what you don't have. This is very true, and that is why you need to run to Jesus for all of your needs. There is no question in your life that He does not have an answer to. There is no problem He cannot solve, no sickness He cannot heal and no negative report that Jesus cannot overturn. There is no pit dug for you that He cannot close, neither is there any weapon fashioned against you that He cannot raise a standard against.
Beloved, it's only in Jesus that you can have true freedom. If you really want to be free, you need to become a disciple of His. A disciple of Jesus is a follower of His person and principles. Open Heavens 2017 Wednesday 1 February 2017:-Free indeed. There are many people who go to church and deliverance meetings who are not disciples of Jesus. They are just among the multitudes who are interested in His miracles and blessing, and yet have no interest in making Him their personal Lord and Saviour. Becoming a disciple of Jesus is a personal decision wherein an individual has to make up his mind to respond to the love of God. It is accepting to be on the Lord's side. It is a deliberate intention to pay close attention to the word of God and allowing your life to be guided by it. This is the only way your freedom can be guaranteed. Over and over again you hear in adverts that tobacco smoking is dangerous to health, yet some people have remained under its bondage. Even some medical doctors, who know the serious negative effects of smoking, cannot help themselves from the bondage of this habit. Today, there shall be an end to every habit that is injurious to your life in Jesus' Name. Come to Jesus and surrender to Him absolutely. Only after doing this will you enjoy total freedom from all bondage of strange voices, satanic oppression, obsession, suppression and depression. He is the only Truth that can set you free. Once you are set free in Jesus and you continue to abide in Him, no one can put you back in bondage again. An end has come to all the works of the devil in your life. Now is the dawn of a new beginning. No matter how much you have been afflicted by the agents of hell, your freedom has finally come in Jesus' Name. I release the power of God to deliver you from all demonic attacks right now, in Jesus' Name. Open heavens 2017
Prayer Point
Thank you Father for the victory You have given me through Christ Jesus.
Wednesday 1 February 2017 ,Open Heavens Daily Devotional, written by Pastor E.A Adeboye