OPEN HEAVENS 2018
Wednesday 17th January 2018 – GOD OF ABUNDANCE
Memorize: But my God shall supply all your need according to his riches in glory by Christ Jesus. Philippians 4:19
Read: Luke 5:1-7
1 And it came to pass, that, as the people pressed upon him to hear the word of God, he stood by the lake of Gennesaret,

2 And saw two ships standing by the lake: but the fishermen were gone out of them, and were washing their nets.

3 And he entered into one of the ships, which was Simon's, and prayed him that he would thrust out a little from the land. And he sat down, and taught the people out of the ship.

4 Now when he had left speaking, he said unto Simon, Launch out into the deep, and let down your nets for a draught.

5 And Simon answering said unto him, Master, we have toiled all the night, and have taken nothing: nevertheless at thy word I will let down the net.

6 And when they had this done, they inclosed a great multitude of fishes: and their net brake.

7 And they beckoned unto their partners, which were in the other ship, that they should come and help them. And they came, and filled both the ships, so that they began to sink.
Bible in One Year: Genesis 36-37, Revelation 16
Hymnal: Sing Hymn 13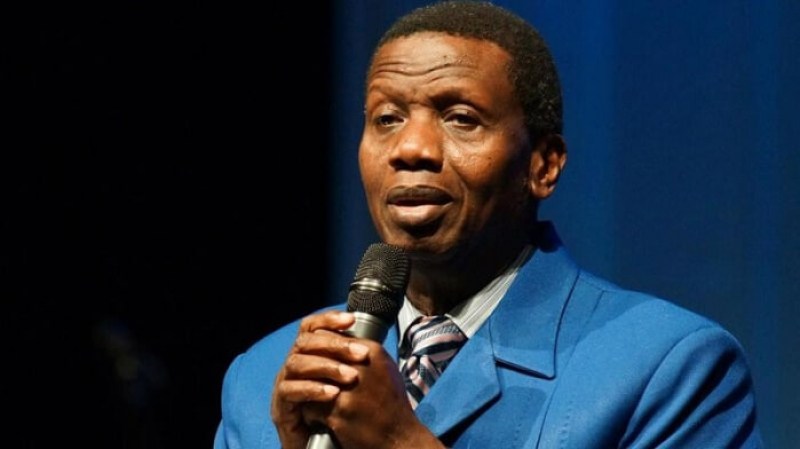 Message (Wednesday 17 January 2018)
The Lord revealed Himself to us as the God of abundance by declaring these profound words about Himself in Psalm 50:9-10:
"9 I will take no bullock out of thy house, nor he goats out of thy folds. 10 For every beast of the forest is mine, and the cattle upon a thousand hills."
Having experienced the reality of this truth, Apostle Paul, in Philippians 4:19, penned these words to bear witness to the Lord's capability as the God of abundance.
"But my God shall supply all your need according to his riches in glory by Christ Jesus."
Through this scripture, the Holy Spirit also reveals to us that Jesus Christ is the channel through whom the abundance of God is made accessible. Why is this so? For you understand the reason why, you need to know that Jesus Christ is the Living Word through whom all things were created. Hebrews 1:2 says this concerning Him:
"Hath in these last days spoken unto us by his Son, whom he hath appointed heir of all things, by whom also he made the worlds;"
This means that the earth and the fullness of it are His handwork – the handwork of the Word who became flesh (John 1:1-14). We can therefore get nothing in this world except through the Owner of it all. The story in our Bible text demonstrates that this material world is indeed at the disposal of the Lord Jesus Christ. Peter had toiled all night long, but he caught nothing in his fishing net. However, when the God of abundance released His word, there was a great catch.
Beloved, what are those needs that have been bothering your mind? Tell it to Jesus today. He is the God of abundance, and he is capable of meeting you at the points of your need. When He came into this world, He decided to become poor in your place so that His riches may come to you. The Bible, in 2 Corinthians 8:9, says,
"For ye know the grace of our Lord Jesus Christ, that, though he was rich, yet for your sakes he became poor, that ye through his poverty might be rich."
The only situation that can prevent you from benefiting from the self-imposed poverty of the Lord Jesus Christ is your refusal to accept HIM as your Lord and Saviour, and your refusal to walk by His principles. I pray for you today that the abundant riches of God in Christ Jesus will be your portion in Jesus' Name. Open Heavens 23 January 2018
Prayer Point (Wednesday 17 January 2018)
Father, Please meet me at the points of my need today according to your riches in glory by Christ Jesus.
AUTHOR: PASTOR E. A. ADEBOYE
Open Heaven 17 January 2018
HYMN 13: IMMORTAL, INVISIBLE, GOD ONLY WISE
1. Immortal, invisible, God only wise,
In light inaccessible hid from our eyes,
Most blessed, most glorious, the Ancient of Days,
Almighty, victorious, Thy great Name we praise.

2. Unresting, unhasting, and silent as light,
Nor wanting, nor wasting, Thou rulest in might.
Thy justice like mountains high soaring above,
Thy clouds which are fountains of goodness and love.

3. To all life thou givest, to both great and small
In all life Thou livest, the true life of all;
We blossom and flourish as leaves on the tree,
And wither and perish, but nought changeth Thee.

4. Great Father of Glory, pure Father of Light,
Thine angels adore Thee, all veiling their sight,
All laud we would render, O help us to see,
'Tis only the splendour of light hideth Thee.

5. Immortal, invisible, God only wise,
In light inaccessible hid from our eyes,
Most blessed, most glorious, the Ancient of Days,
Almighty, victorious, Thy great Name we praise.